Our customer from Humboldt Clothing Company recently came to us wanting a Colorful PVC Keychains made. They got the idea of turning some artwork they had already had for a different project into a design for a keychain. What they were seeking was a double-sided keychain that had their company logo on the front (more intricate design)t, and a tree on the back.
Taking a look to the left, the first thing you'll notice about this Keychain is the thickness. The total thickness of this piece is 5mm broken down into two parts – each of the designs are 1mm thick, while the PVC "base layer" (light green outline) is 3mm. This makes for a very durable and long-lasting keychain, and very aesthetically pleasing design.
The second layer of this design is going to be camo-like coloring of the foliage – there's black, dark green, and brown. The final and third layer of the design is going to be the white letters Humboldt and a tree in place of the L. The colors used on this layer are white for the letters, light camo green, and a darker camo green. All of these colors contrast very nicely giving it an earthy look that blends in well with the other colors used throughout the keychain.
Taking a look at the back of this design is going to be the tree. On the second layer of this design is going to be the shadow/outline of the the tree in black. On the third layer is the main portion of the tree which is brown while the leaf representation are in a lighter camo green.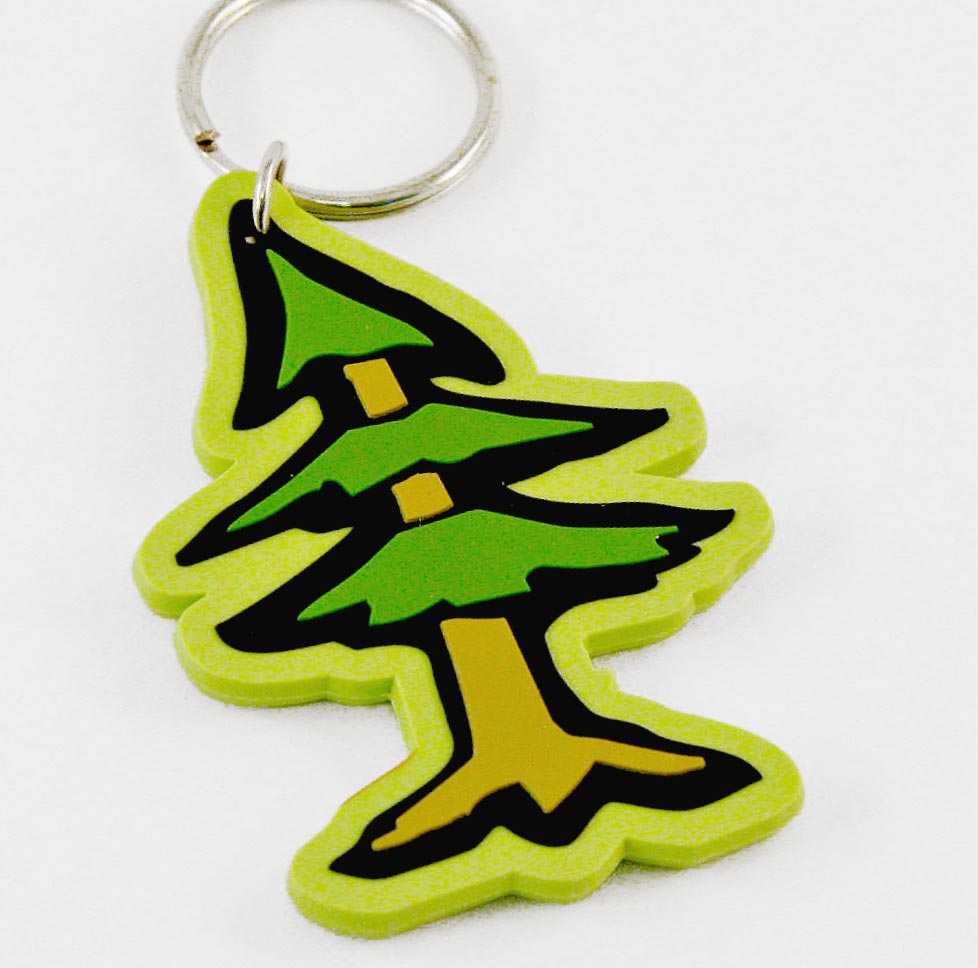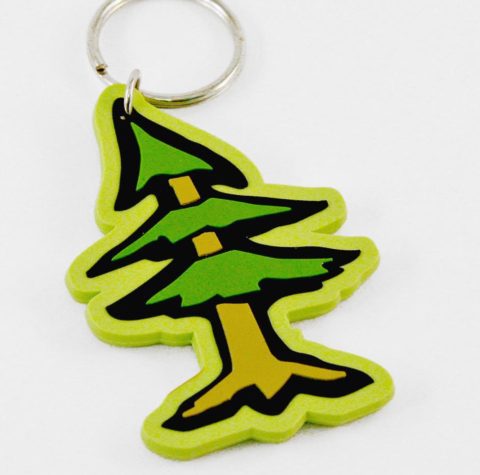 The final aspect that makes this PVC Keychain complete is going to be the circular cut-out at the top of this piece where a Jump Ring is attached. From there, a Split-Ring is applied to make the keychain complete.
Colorful PVC Keychains
This project really shows the versatility that can be accomplished with a PVC Keychain, or any other PVC product that we offer.
Who is Humboldt Clothing Company?
Humboldt Clothing is based in Northern California and has two locations: 1) Eureka CA, 2) Arkata CA. They offer a multitude of clothing products and accessories in their two retail locations, as well as online. All of their products and designs are meant to embody the spirit of Humboldt area.