Every law enforcement agency in the United States has a special emblem and patch on their uniform to identify their location (state, city, county, etc.), jurisdiction, rank, and often to emphasize a particular honor or a fallen comrade.
These patches are suitable and necessary for city police, county sheriffs, SWAT teams, highway patrol officers, ATF (Alcohol, Tobacco, and Firearms) officials, FBI, forest rangers, and any other law enforcement groups. These patches also are useful for armed and unarmed civilian security patrols in businesses and residential communities.

Almost any government agency needs a unique identification that is recognizable and prominently displayed so that the civilian public can be aware of the police or other authority's presence and the officer can get the cooperation they need to serve the public to the best of their abilities.
Often weather conditions and lack of sufficient lighting make law enforcement patches the only form of identification that is easily recognizable and capable of eliciting the cooperation of law abiding citizens as well as those who might be involved in criminal activities.
PVC patches have become the most popular material for patches for law enforcement agencies for several reasons.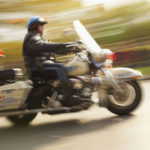 PVC patches are made from molds. The molds allow a level of detail and a variety of color to be used that cloth and other sewn materials could never equal. Lettering on PVC can be distinctive and boldly colored allowing easy recognition of the law enforcement officer's agency, location, rank, and identity. PVC can even be made with fluorescent coloring to allow the patch to be readily seen in the dark – keeping the officer safe and even more recognizable.
A very popular option is custom PVC patches with Velcro backing. This allows the easy transfer of a patch between uniforms. This advantage also allows an officer that is involved in more than one agency to change identification or wear multiple identifications at the same time granting easy recognition of the officers dual roles and speeds the sometimes difficult communication that is needed for law enforcement. If the officer wants to signal that he is off duty the PVC patch with a Velcro backing can be removed.
PVC patches are much more durable and will last longer than cloth or other materials saving money not only to the law enforcement agency but to the taxpayers as well. PVC resists sun fading, water, and salt water damage.
PVC patches with or without Velcro backing have become the standard for law enforcement agencies of all kinds as well as civilian security forces because they are so easily recognizable, can be colored and lettered to fit any agency's needs and preferences, and are hard wearing and durable.