Our amazing customers from The Refined K9 founded their company based on the belief that every dog should be treated differently, and with respect.
Well that just got my attention!
With "Dog Training Boards to Fit Every Lifestyle AND Every Need" We are sure you will find something to fit your furry family.
Make sure and don't delay, as they fill out 4-5 months in advance.
---
Now let me tell you about what we did for them and how it turned out.
Well they sent us this logo

To be made on a what they called a PVC Patch -but we secretely like call a PVC label– to be sewn into their jackets and dog vests.
Why do we call it a PVC Label?
Well, after more than 10 years working with soft pvc products, you know there are two general ways of attaching one of our soft rubber products to any product, textile or hard surface: a permanent way (sewing it to the product) or a temporary – or removable – one.
But who needs a permanently affixed PVC product?
Basically anyone who is attaching their soft rubber logo to their products and do not want it to fall out! You want your logo to survive your jacket, bag, hat, vest, or carrier. You need a label, sewn into your product in a way that will survive any type of use and abuse.
If on the contrary, your logo will be attached to your uniforms, bag, vest, hat, holster as a personal preference item, in a "what mood do I feel like today?" or "what type of tactical encounter I will face today?" and you swap between different logos or morale patches with certain messages to anhilite your enemy, then you will need a removable PVC logo, or what we call a patch, and you will probably need Velcro Backing, but you already knew that.
---
The process went very smoothly, as their design was well defined and well designed, and the final product, a nice soft rubber label with a thin sewing channel that made it easy to attach toe heir jackets a breeze.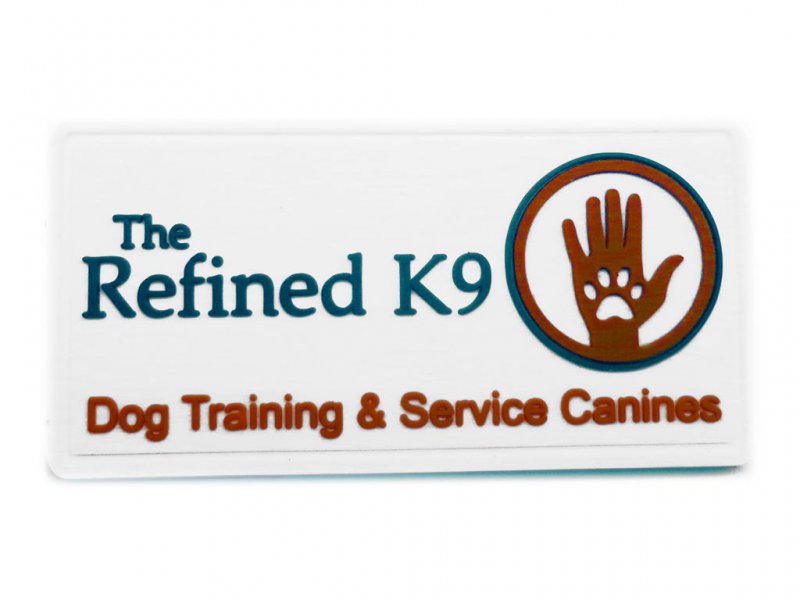 If you are looking to get a PVC patch -hmmm more like a PVC label- for your company's jackets, then a a soft rubber label like might work great for you.
Or if you have no clue where to start and need some guidance, have questions if this is the right product for your branding project, just give us a call 1.866.811.6164. 
Find Out More About PVC Labels
Get Your Custom PVC Labels Started Today!