What is a PVC Patch?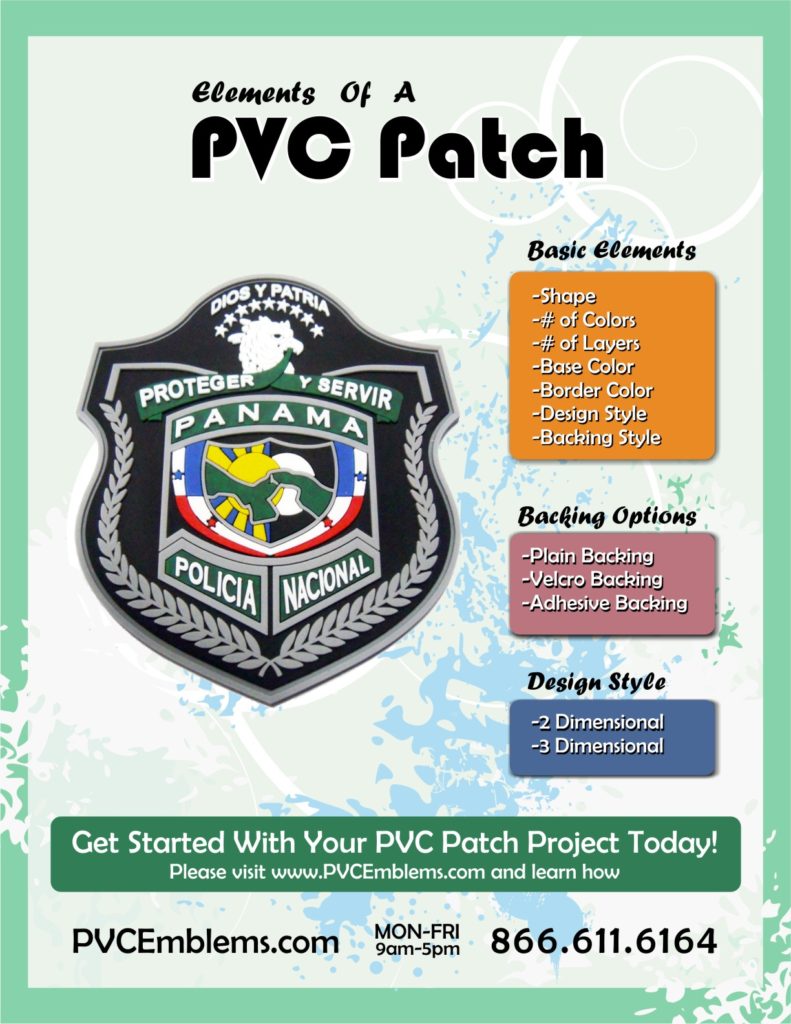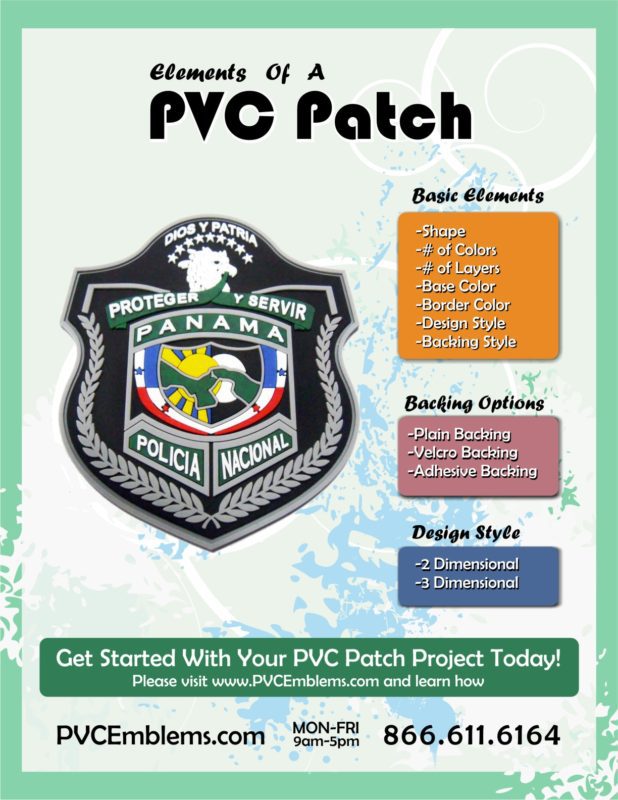 If we were in a room full of people and we were to ask the question:
Who Know What a PVC Patch is?
We could predict one of two things:
A long silence
Many guesses as answers
The reality is PVC patches are a fairly new promotional item and not many people are familiar with them.
Besides the technical term PVC is often times associated with a hard material use for piping.
In all fairness, the most accurate technical term for this products is Soft PVC Patches (or Soft Rubber Patches) which helps illustrate it in a more visual manner.
What Are The Basic Elements Of A Soft PVC Patch?
Number of Colors. FREE PMS Color Matching is available.
Number of Layers: Available for both 2D and 3D PVC patches.
Base Color: Choose from PMS Colors.
Border Color: Same or different as the base color
Design Style: Choose from 2D (Flat Layers) or 3D (Bubbly, curved top of layer)
Backing Style: Choose from None, Velcro or Adhesive Backing.
Shape: Common shapes as well as custom die-cut shapes are available at no extra cost.
Get Your Custom PVC Patches Started Today!
What Are The Backing Options?
You can have your PVC patches made with:
– No Backing: the basic option.
– Velcro Backing: Choose from one or two Velcro ™ sides.
– Adhesive Backing: We use strong 3M adhesive
What Are the Design Options?
Your patches can be made as either:
Two-Dimensional: 2D Patches have all layers as flat layers.
Three-Dimensional: 3D Patches have some layers with a concave, rounded profile.
I Don't Know Which Is The Right Combination For My Patches
Go ahead and fill out our Quote Request Form or give us a call 1.866.611.6164
Are you considering ordering Rubber Patches for your uniforms?
Send us your project's details and we will help you make awesome Patches