Our Customer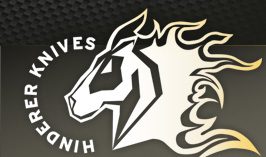 Knife collecting is an extremely popular thing to do within the community of survivalists, hunters, fisherman and outdoorsman. With that said, we are thrilled to partner with one of the most popular and sought after craftsman, Rick Hinderer, in the industry of Knive Craftsman.
He began his knife making journey making art knives in a small 14′ x 18′ turkey coop. Art knives are a far cry from the tactical scene where he is completely entrenched now. Because of his meticulous attention to design and craftsmanship, his custom knive designs have risen to great heights in popularity for collectors and every day knife users alike. Rick was a Fire Fighter / EMT. This skill set embodies his design philosophy as a great tactical knife was part of his first responder tools.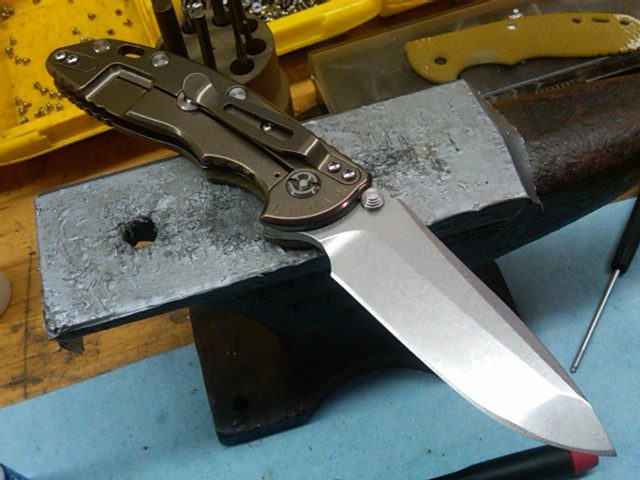 It was when he joined a rescue dive team that he began to look at knives and designs more as hard use tactical tools than works of art. With an eye for what is aesthetically pleasing to the need for great engineering for ease of use, he has engineered an outstanding line of knives that will go the distance.
Our Partnership with Hinderer
We have designed a series of Soft PVC Patches for Hinderer Knives. Utilizing their logo along with the 2-D mold and color options they chose, we created for them a great replica of their logo for the Velcro Backed PVC Patches.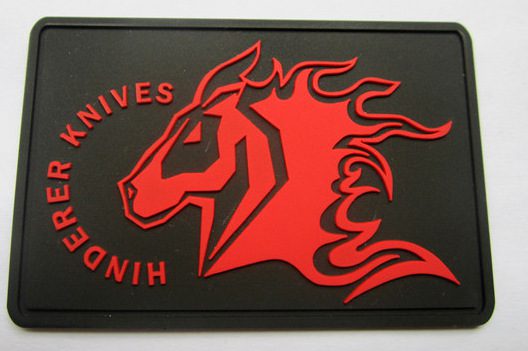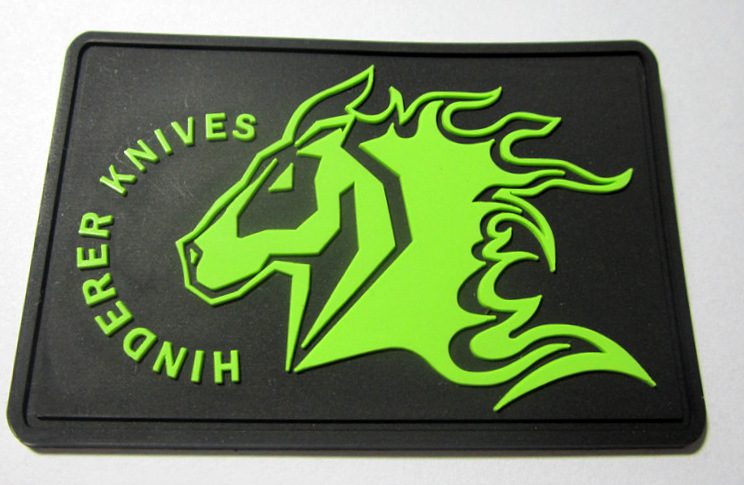 How to Design your Own
If you are interested in creating your own PVC Patch for your company or group, please don't hesitate to contact us. Visit our FAQ page; as this will help answer for you any questions you may have about the process of having a product with an end result and brand powerful as Hinderer Knives.
Our team of PVC experts are here to help you get started. Contact Us!
CONTACT INFO