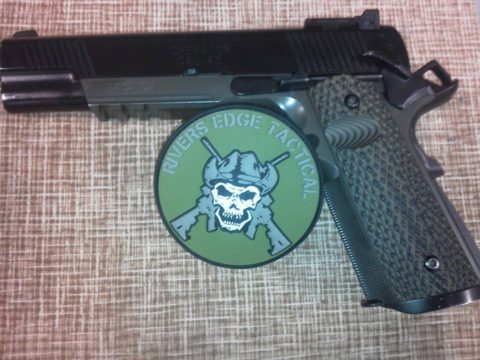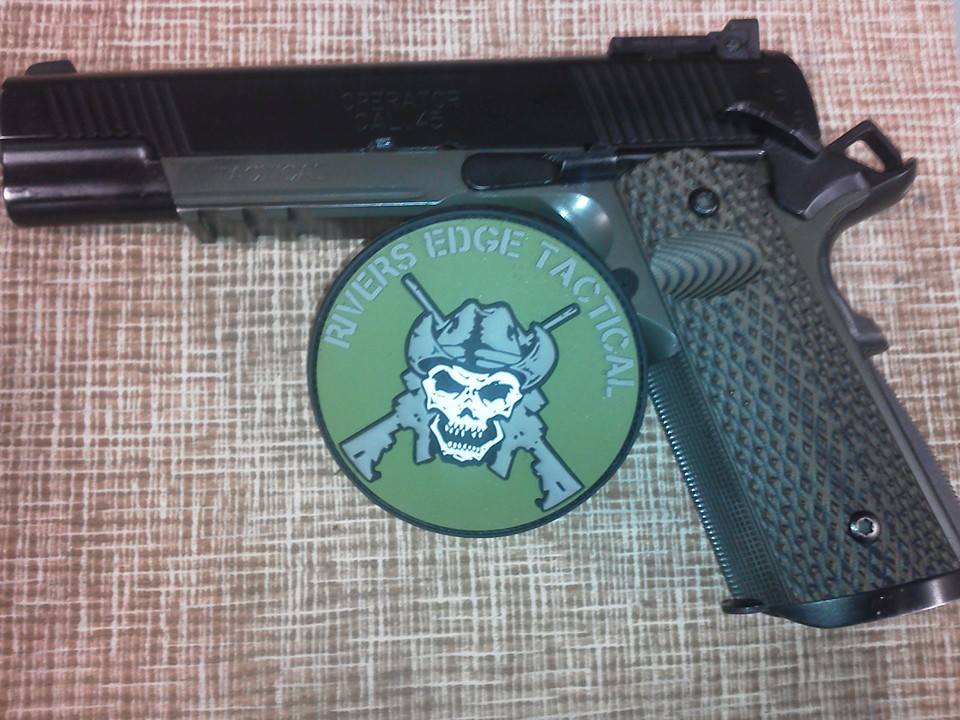 Rivers Edge Tactical is a firearms store as well as firearms training and safety business. They are "dedicated to providing customers with real life training, equipment, and clothing for all needs that may arise." Jeremy, the owner, contacted us looking to have his business logo turned into PVC Patch. The goal was to promote his brand within the community and drive more business.
Creating Gun Patches for a Firearm Store
What turned out from this project was an amazing 3D Tactical PVC Patch. Looking to the left, we see the outer edge of this patch is black (also the same as the base PVC – the foundation for everything else to be built upon). Above the base layer in the middle of the patch is an earthy green color. When you look at the wording "Rivers Edge Tactical" you'll notice that the font lines aren't perfect – this was based on the customer's original design file that we matched and converted to PVC – an old style western look and feel.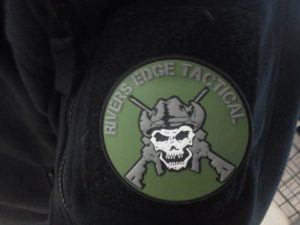 Moving down to the skull and rifles (which replicates a skull and cross-bones look) you'll notice a black PVC filled around the design to give it a shadow effect. From there, the face of the skull is white, while the hat and rifles are grey. All shading and shadows have been done in black, matching the outside of the whole design. Since the design is 3D, the rifles, hat, and skull all have a rounded characteristic to add even more depth. Completing this design is going to be a Hook and Loop backing on the patch.
Once again, we've taken another customer's design and turned it into an amazing PVC Patch.
Want Your Own GUN Patches Made? Click The Link Below:
https://www.pvcemblems.com/custom/pvc-patches/ – Click here to request a quote and see more of our work.

More About Rivers Edge Tactical
A Website Jeremy Contributes To – https://www.welikeshooting.com