We recently created two key-chains for one of California's top professional soccer teams located in Sacramento, CA.
Sacramento Republic FC has marketed their brand well and offer a wide variety of merchandise and souvenirs to raise money for their league. These two soft PVC keychains are considered 2D (two dimensional) ordered with the jump ring and split ring. This is a great example of utilizing the same logo into different shapes and designs; which is one of the reasons PVC is becoming so popular.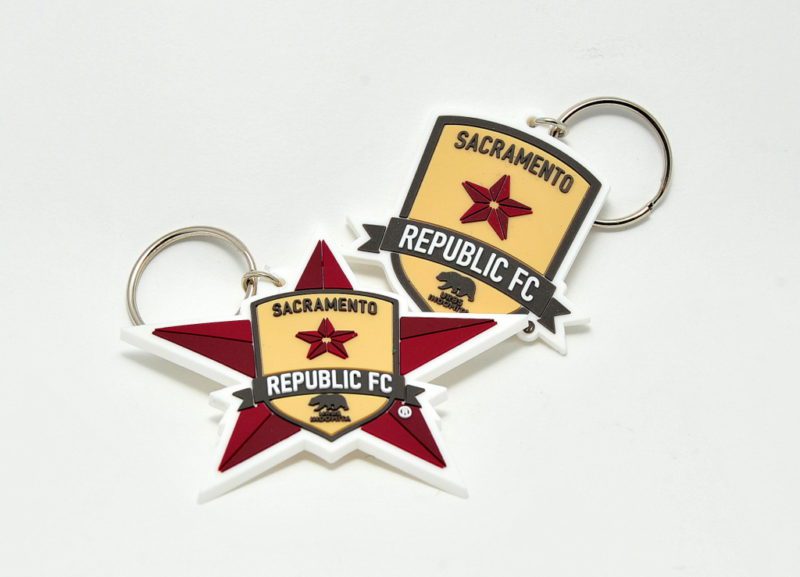 The cool fact about using keychains as giveaways is that they are very useful and people are most likely to keep it and use it frequently becoming promoters of your product, service or team, boosting your brands loyalty and advocacy as well.
We simply cannot calculate how much impressions per day a custom keychain generates. If you are familiarized with the digital marketing slang, then you will understand what we are talking about. For those who don't, with the term "impression" we refer to a metric that measures how many times your ad have been seen, and this metric is key at the first level of the marketing funnel, when we want to build brand awareness.
The durability of soft PVC, along with the bendable flexibility makes it the best choice for their keychains are one-sided, but you can also do two-sided PVC.
---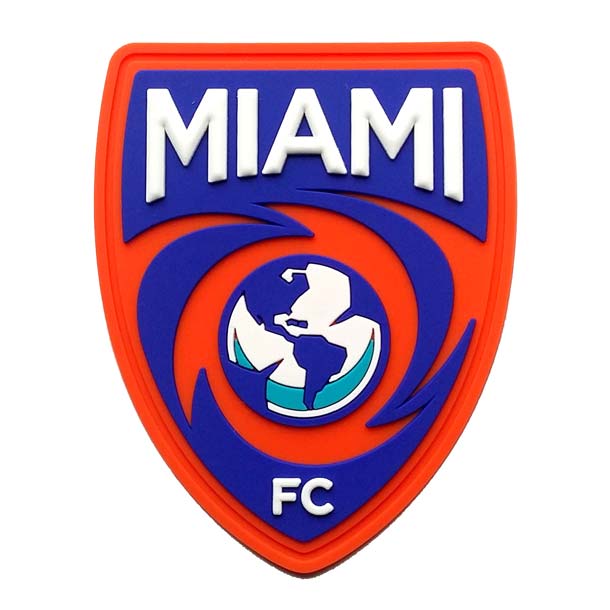 But what about this second design? Cool huh? This one has 2D and 3D Elements. The first tittle "Miami" is made 3D, this means it has curved edges, not square ones. People choose this properti to highlight some important elements of the design, to make them stand-out from the rest and help people focus on the things we want.
Another great thing about this design is the use of contrast and vivid colors as well. On the one hand contrast is quite useful when you want your message to be read or to impress. Some clothing designers prefer not to use contrast for their labels because it could go against the design or for some other reasons. However, if what you want is to show your brand up and catch people's attention it is always better to make good use of contrast like this.
On the other hand the use of vivid colors like this are a great choice specially for sports. Sport is blood, energy, pure passion and force, so red, orange and hot colors like the ones used here can make a powerful effect and that's what we want to convey as a team.
The white circle and its American map at the center of the art-design talks about how far is this team going to, and/or where do they come from at least. The blue strokes making a spiral help the eyes to focus in the main important graphic elements of the entire art design.
Give us a call and talk to a Real Person
The most reliable PVC maker, will help you create an awesome PVC Products for your company