BKD Knives is your one stop shop for hand-crafted leather goods & knives!
Our customer sent us a screenshot of their logo – sketch and it looked really promising: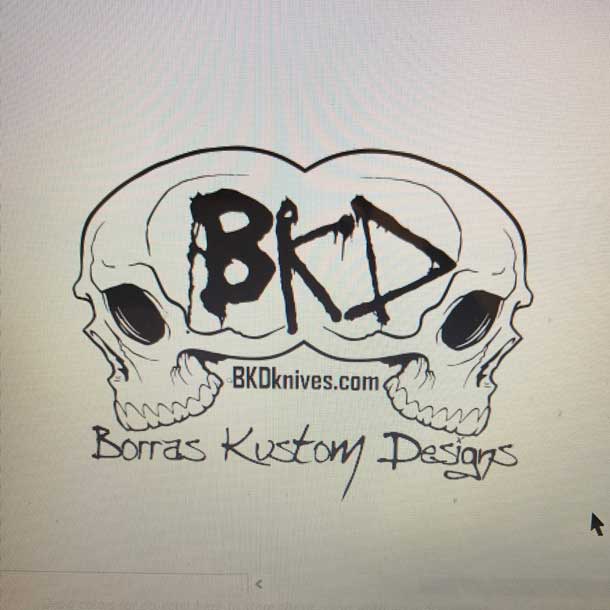 So we decided to start working on a proof for a custom made PVC patch with velcro backing.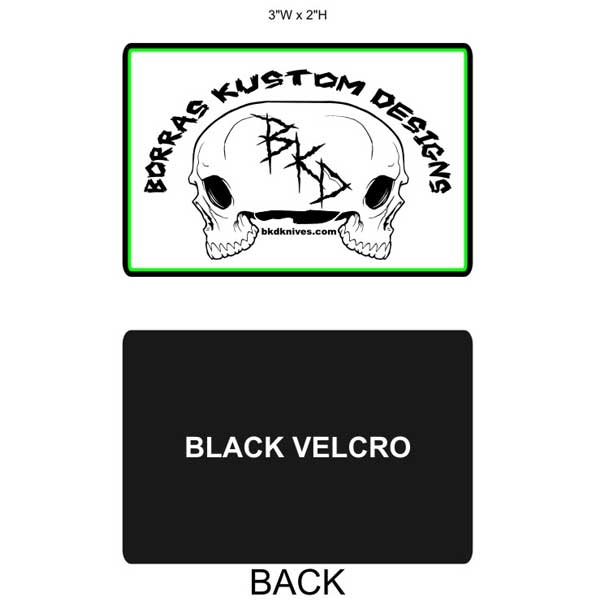 And although it looked pretty cool already, they decided to with a different color combination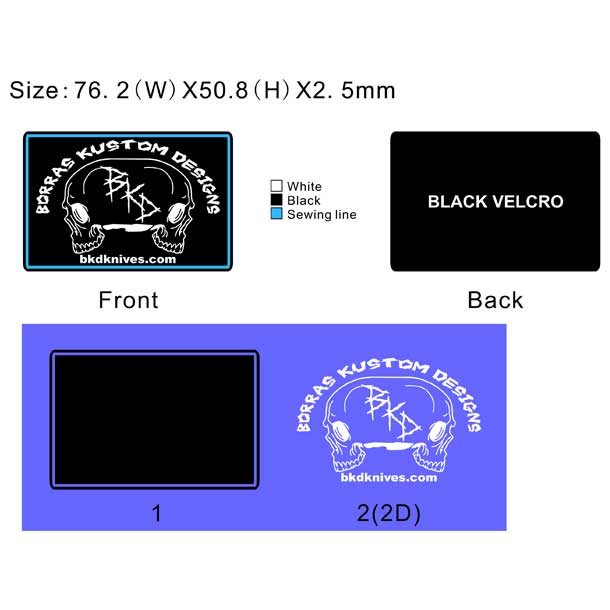 Yes, that's a 2-level 2D PVC Patch with a black base and white raised design and double-sided velcro backing PVC patch with a rectangular shape and rounded borders, which ended up looking like this: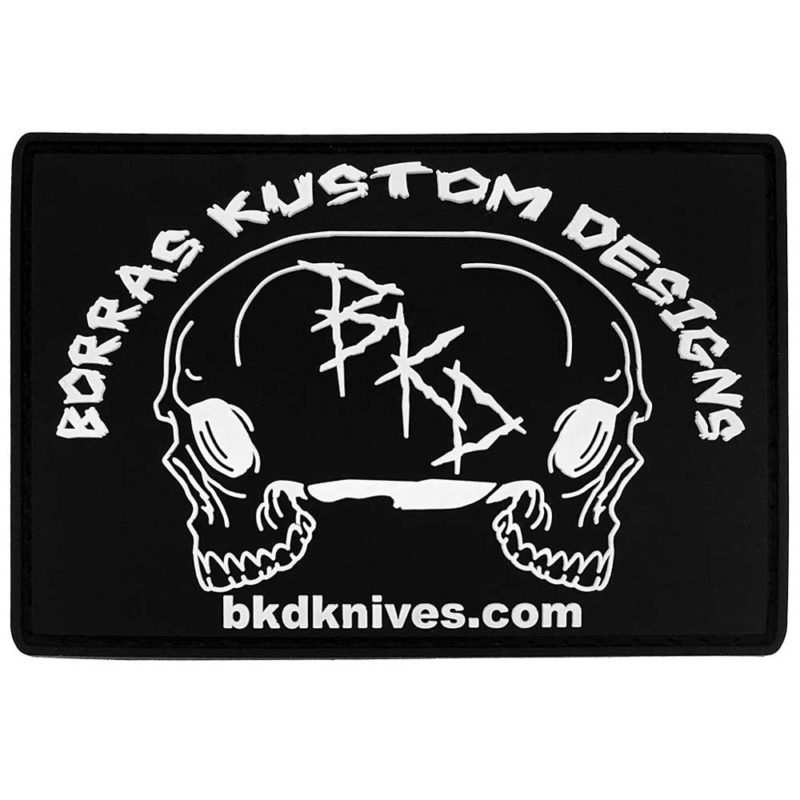 They were quite satisfied with the results
I am 100% satisfied with my patches and will place more orders when the time comes!

Namen Borras
We hope to hear from them soon!
What about you? Are you ready to create your PVC Patches?