Custom Lacrosse Ball Stops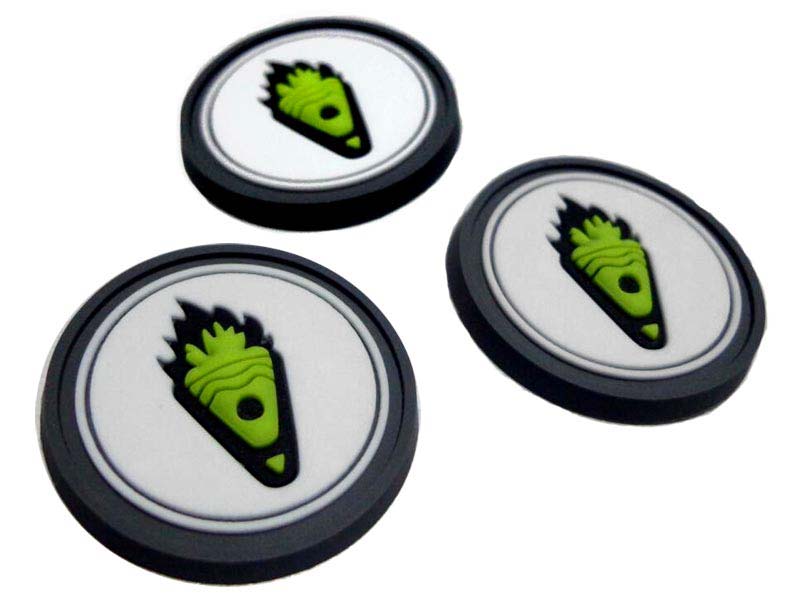 All of our Lacrosse Ball Stops are quoted on a case-by-case basis, we will need your artwork/design/sketch and a detailed description of your project for accurate quoting.
Lacrosse Ball Stops Sample Gallery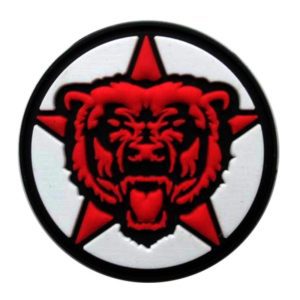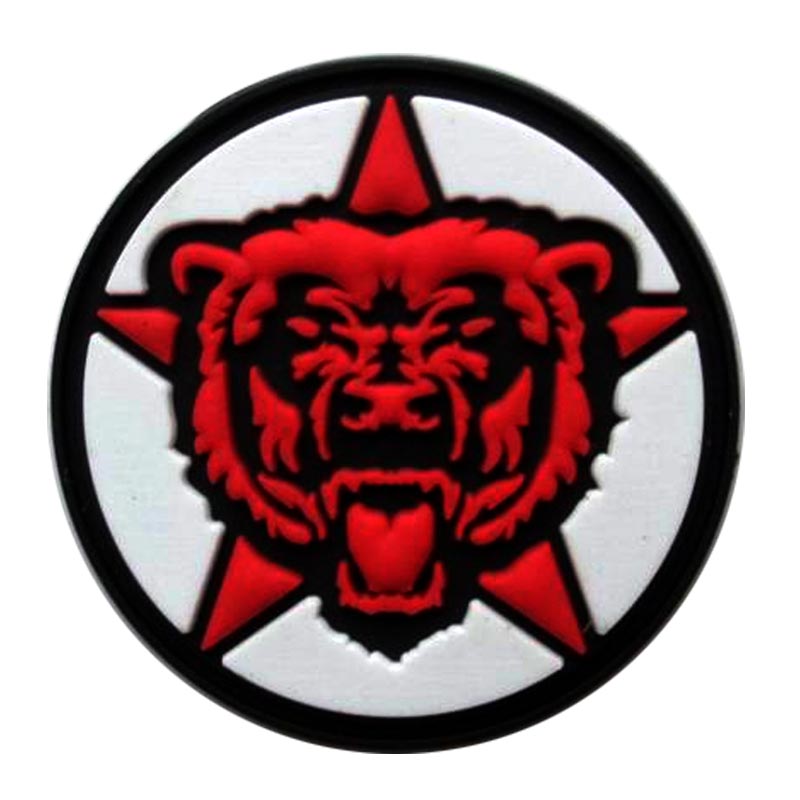 Red Star Lacrosse case
Meet our customers from Red Star Lacrosse, a California company looking to take the game of lacrosse to their wildest dreams.
They wanted Ball Stops to be placed in the throat of lacrosse sticks.
A strong adhesive backing was needed to adhere to the stick. 1.5mm is tall enough to stop it from interfering with your game!
The Power of PVC!
When we say we make custom lacrosse head ball stops in any shape, size and style, we mean it!
Just take look at this beautiful Fleur de Lis 3D Ball Stop. Our customer wanted to really pop and had to have the 3D Design. He was not wrong :).
1.25″ Tall
Custom Shape
3D Design… It just makes it pop!
Any color! We matches our customer's image to a beautiful PMS color that gives it a Royal look.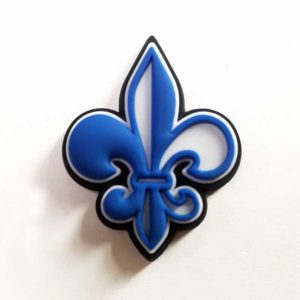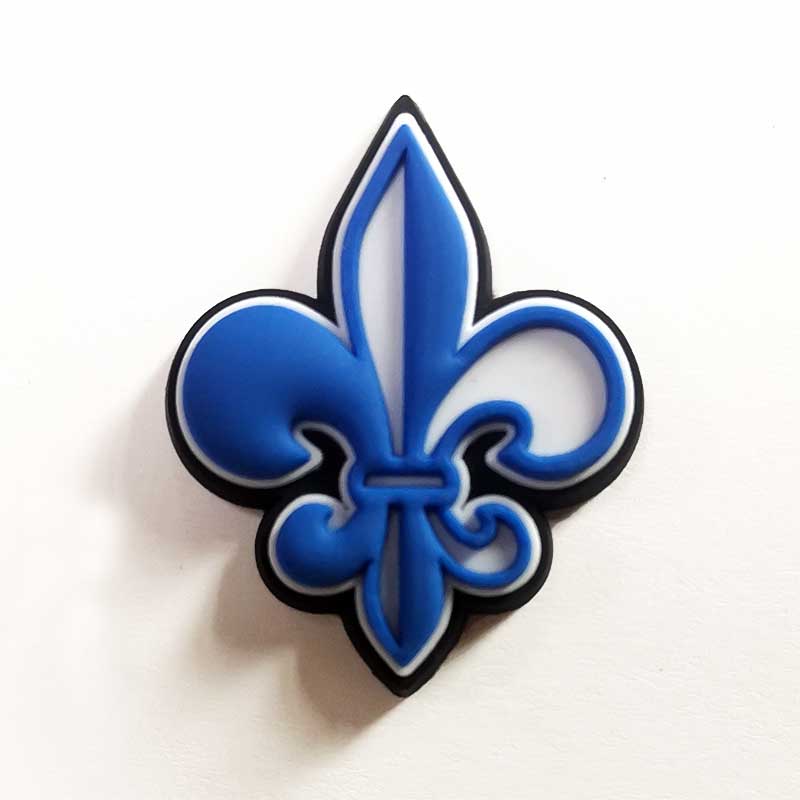 Order Now Your Own Lacrosse Ball Stops
Send us your project's details and we will help you make awesome Lacrosse Ball Stops
Customer Reviews
PVC Lacrosse Ball Stops


5 out of 5 stars

08/14/2023

" Rosana Levesque really did a good job! She handled my order promptly and sent me updates as needed. I would recommend LINX and Rosana, unqualifiedly."

Lacrosse Ball Stops


5 out of 5 stars

08/14/2023

"Very responsive customer service."

PVC Patches


5 out of 5 stars

08/10/2023

"The PVC patches came out really nice and I was impressed with the work they produced."
FAQ
What is Lacrosse?
Lacrosse is a team sport played by Native Americans first, before the arrival of the european people. It is said that tribes used this game to settle their disagreements.
They played this game with a curved stick and this is the reason why the french people name it lacrosse, because cross means also curve in french.
Another cool fact about lacrosse is that apparently hockey was also based in this native game.
Nowadays lacrosse is played not only in the US and Canada but also in New Zeland, Australia, Japon, Ingland and Scotland.
As Lacrosse is an original game, it has its own and special designed gear: there are lacrosse boots, balls, sticks, apparel, net and of course, lacrosse ball stops.
Why should you order custom lacrosse ball stops
If you are starting to play this game, you shouldn't need a customized apparel and implements. However, professional teams do. As happens with other sports, the teams emblem becomes like a brand's logo.
You need to be sure every little thing you are using shows who you are or who you belong to. During tournaments, for instance, teams have to identify their things in order to avoid loosing them by confusing your team stuff with what other teams have brought.
What are custom lacrosse ball stops?
Custom lacrosse ball stops are small, soft rubber PVC pieces that are attached to the strings of your lacrosse stick. They serve to prevent the ball from sliding down the pocket of your stick and getting stuck.
Why do I need custom lacrosse ball stops?
If you play lacrosse regularly, you may have experienced the frustration of a ball getting stuck in the bottom of your stick's pocket. Custom lacrosse ball stops provide a simple and effective solution to this problem.
What are custom lacrosse ball stops made of?
Our custom lacrosse ball stops are made out of soft rubber PVC, a durable and long-lasting material that is ideal for this purpose.
Can I get custom lacrosse ball stops in different colors?
Yes! We offer a wide range of colors for our custom lacrosse ball stops, so you can choose the one that best matches your team's colors or your personal style.
Can I order custom lacrosse ball stops for my entire team?
Absolutely! We offer bulk ordering options for teams, so you can get custom lacrosse ball stops for all your players at a discounted price.
What if I have a problem with my custom lacrosse ball stops?
We stand behind our products and are committed to providing excellent customer service. If you have any problems with your custom lacrosse ball stops, please don't hesitate to contact us and we'll do our best to resolve the issue.
 How long will it take to receive my custom lacrosse ball stops
We strive to process all orders as quickly as possible. Depending on your location and the size of your order, you can expect to receive your custom lacrosse ball stops within 1-2 weeks.