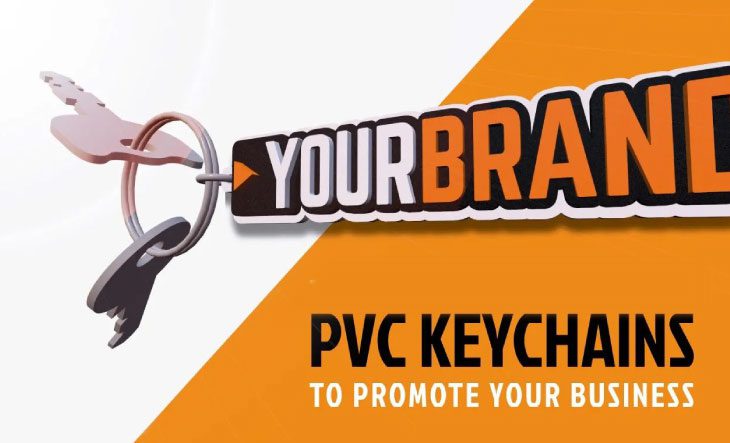 Custom PVC Rubber Keychains
Our Custom PVC Keychains are suitable for any logo, name or design. They are not only soft, bendable, waterproof and long lasting but also they allow 3D design as they are die-made using PVC layers. Thanks to the Soft Rubber PVC Material a high degree of resolution is possible, resulting in sharp, crisp and colorful keychains. We offer color matching, two sided design, die cut (any shape), and delivery in a timely manner.
Custom PVC Keychain Maker
All of our PVC Keychains are quoted on a case-by-case basis, we will need your artwork/design/sketch and a detailed description of your project for accurate quoting.
REASONS TO USE PVC KEYCHAINS
At PVCEmblems, we understand that your keychains are a representation of your brand, a statement of your style, and a cherished keepsake.
Rubber keychains are a unique and memorable way to remind your customers of their great experience with your company.
Every time they grab their keys they will see your keychain and think about your business. Also, anyone else who notices them will be indirectly informed of your company.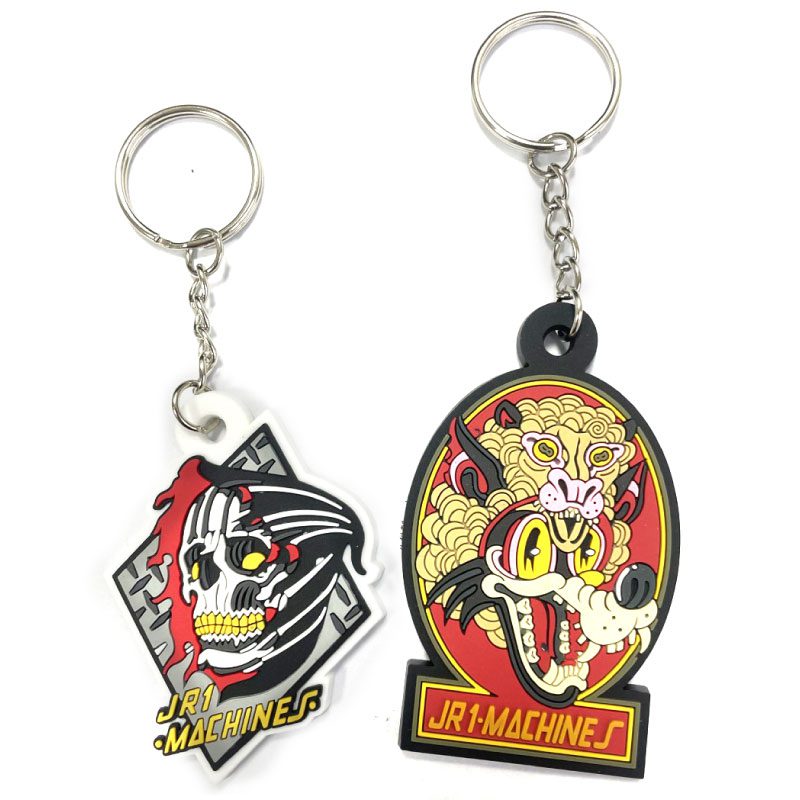 Creating One of a Kind SOFT RUBBER Keychains
We specialize in crafting custom rubber keychains tailored to businesses, starting the process by developing a mold that aligns with the provided design. Then, a state-of-the-art rubber injection machine is employed to infuse liquid rubber into this mold. Afterward, the rubber undergoes a cooling and solidification process, adopting the envisioned shape and incorporating the precise colors outlined in your design.
1. Keychain Sides
The back of your keychain can be plain, dual sided or printed.
2. Keychain shape
Stand out from the crowd with a rubber keychain that's uniquely yours. Use a standard shape or have the mold adjust to your design.
3. Keychain Size
While we can craft keychains in any size you require, it's helpful to know that they typically fall within the range of 2″ to 5″ in length.
4. PVC STYLE
One of the reasons why people love Soft Rubber PVC is because it can give your products a sort of 3-dimensional look.
5. PVC Keychain Thickness
Choose from three thickness options to match your preferences and design requirements.
6. PVC Keychain ATTACHMENT OPTIONS
Select the perfect attachment to complement your custom PVC keychain: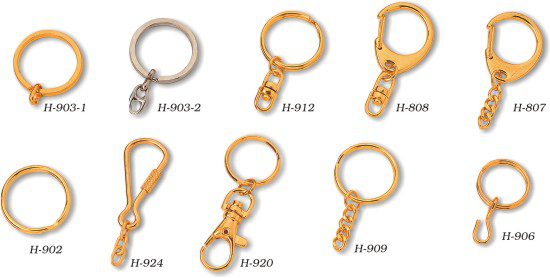 What's the Difference:
Soft Rubber Keychains vs Silicone
Our standard Rubber Key Tags are made out of PVC, which is a material that combines a very nice look along with durability.
We also offer Silicone key chains, which are a bit more expensive but they have the advantage of being safer for the environment.
PVC vs Metal Keychains
Both PVC and metal manufacturing will work great for keychains, especially when they are used as promotional gifts.
While metal will give them a classic feel, a soft rubber key chain appeals better to a more relaxed, youthful market.
Others, such as a law enforcement office will probably prefer a metal keychain and a youth camp, or a custom car shop will probably like a PVC keychain better.
Pricing
When we talk about custom rubber keychains, every project is different.
Size, Shape, Thickness, Layers, Colors can all affect the price, so please send us your design and a detailed description of your project for accurate quoting.
Ask your Rep about ways of making your product unique:
2D and 3D Printed
Cut-Outs
Base Layer color: Black is standard but any color is possible.
Backside Printing: Silk-screening in one color.
There is no extra charge for multi-layers and custom shape products.
Order Process: Custom Rubber Keychains in 4 Easy Steps!
Custom rubber keychains are creative, practical, and versatile for any company or business.
Eye-catching keychains will be the perfect advertising tool that will give any onlooker an instant idea of what your business is all about.
Get Your Logo in a Custom Keychain!
As a business owner, you're always looking for new ways to promote your brand and draw customers in.
You've probably already tried pens with the company name and logo on them. But Custom keychains can be a much more effective choice.
While pens are useful, keychains are both practical and attractive. While pens may be misplaced and lost forever, a keychain will stay with an individual along with his important house or car keys.
The very fact that a potential customer would place your promotional keychain on his keys shows an interest in your product.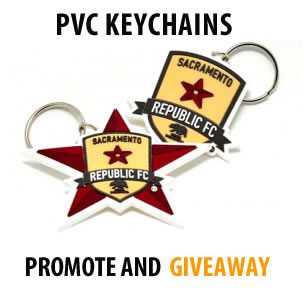 The more unique your design, the better the chances of it becoming a conversation starter where customers can even turn into promoters of your business.
Word of mouth is the best marketing strategy of all.
Customer Reviews
PVC Key Tag


5 out of 5 stars

08/15/2023

" The keychains exceeded my expectations! Beautiful, vibrant colors and clean printing. The Low price, and Easy-to-use website was exceptional. Amazing communication with the LINX team. You have received a repeat customer!"

PVC Key Tag


5 out of 5 stars

08/14/2023

"Rosana Levesque really did a good job! She handled my order promptly and sent me updates as needed. I would recommend LINX and Rosana, unqualifiedly."

PVC Key Tag


5 out of 5 stars

08/09/2023

"Eveything was great!! Support was responsive, payment was easy, and the PVC keychains I order were accurate to both the design and color of the concept art! Will be doing business with y'all again in the future and recommending y'all to others for sure!!"
We can help you create your CUSTOM pvc keychains design
Do you have some ideas but don't know how to take them to a final artwork? Give us a call and we will help you with that.