Let's Make Your Custom PVC Patches Awesome!
Hands down Custom PVC Patches are the best choice for patches for outdoor gear, such as, camping equipment, covers and outer wear.
PVC is a waterproof and weather resistant material, your custom patches will last longer, no fraying involved, and will keep your uniforms looking amazing.

All of our Custom PVC Patches are quoted on a case-by-case basis, we will need your artwork/design/sketch and a detailed description of your project for accurate quoting.
Are you considering Rubber Patches for your uniforms?
Send us your project's details and we will help you make awesome Patches
From a Design into a PVC Patch
From a kind of simple and plain concept, the design progressed until… wait for it… an amazing quality patch.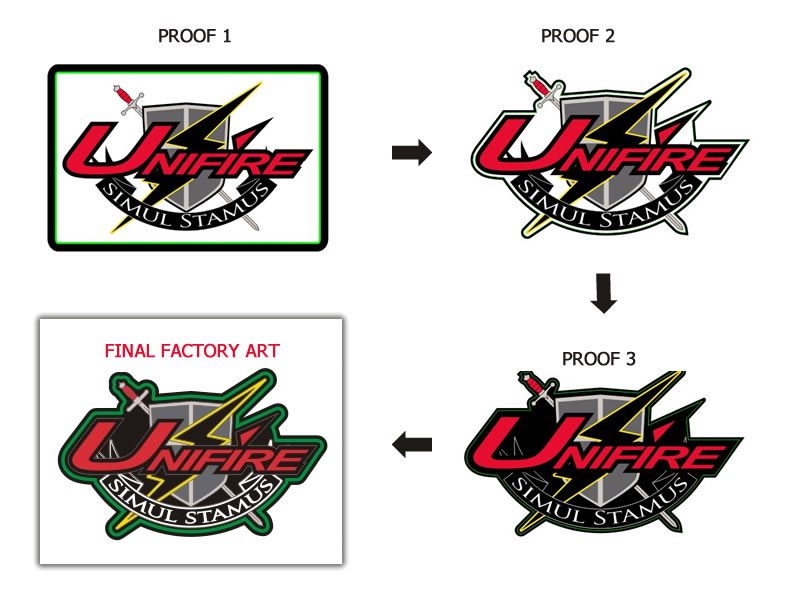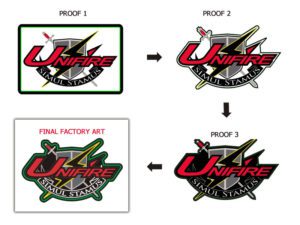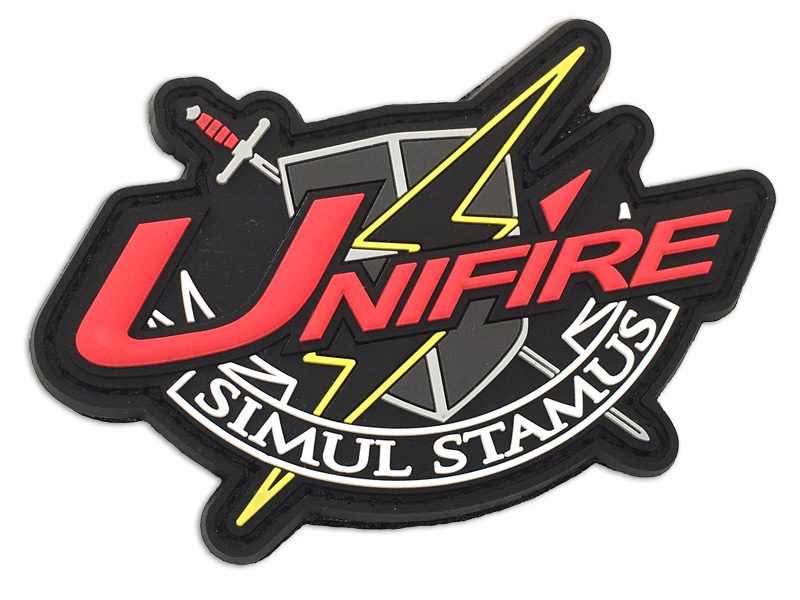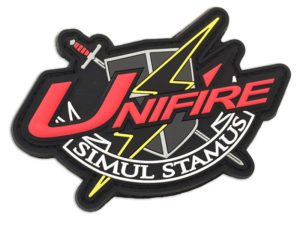 ---
Order Process: Your Custom Patches in 4 Easy Steps!
Who uses Our Products?
Why Should you Choose Us? Check Out Our Patch Gallery
What You Need to Know
If you are a manufacturer looking to make patches for hats, jackets, backpacks and bags, think about PVC (Polyvinyl Chloride).
Custom PVC patches are popular for tactical uniforms of any kind: your patches can be sewn-on for a permanent solution or attached-detached to your uniforms when you choose hook-and-loop Velcro™ backing.
PVC vs Embroidered Patches: Why Should I use Soft Rubber instead of Embroidery for My Patches?
Although embroidered patches will make your standard uniform look amazing, they tend to wear off much and lose their amazing looks with just a few washes, or by your daily activities in the law enforcement team, unlike Rubber patches, as they will last maybe even longer than your uniform. Don't confused them with custom Vinyl Patches, which are thinner and weaker than the sturdy but soft PVC material we use.
Here are a few reasons why PVC is taking the military units, law enforcement and commercial patches for uniforms world by a storm.
…Your PVC patch can be made with a 2D or 3D patch design. PVC is your best choice to if you're looking for a waterproof material that can withstand heat and cold temperatures.
…PVC is an adaptable and soft plastic that can be molded to any shape and color. It allows extreme detail and precision. Soft PVC works perfect for colorful or complicated patches with small lines or small lettering.(No more ugly jump-stitching)
…PVC is flexible and lightweight yet durable like no other. Your military patches will most likely outlast your uniforms. PVC Patches are Waterproof!
…one surface, multiple patch options: You can print on PVC, if your logo has small details, colors with gradients or other details we can print them onto any layer of your PVC design and create your unique PVC Printed Patches. check out our glow in the dark patches.
Frequently Asked Questions
What Are PVC Patches?
Also called Rubber Patches, are patches made with a soft mix of PVC rubber that can be molded to any shape and almost any size, resulting in a highly-detailed, highly-resistant patch.
The PVC mix used in our patches is especially formulated so it is exactly that, soft and bendable and very resistant to almost ANY USE AND ABUSE.
Is there a Set Size, or Can I Make My patch in Any size?
We can manufacture your PVC patch in any size from 1/2 inch thru 16 inches.
How Do You Attach Your PVC Patch to Your Clothing Item?
If you are sewing your patch to any piece of clothing, please let your rep know so he/she can add a "Sewing Channel" to your patch.
Sewing Channels are nothing but a border inside the outer border of patch, that is recessed into the PVC, making it thinner and easier to sew either with a sewing machine or by hand.
But you don't have to sew your patch to your hat.
We can also add Hook and Loop backing to have your custom patches work with Velcro Hats, Vests, Jackets and Backpacks.
I have an old Embroidered Patch. Can you make a new PVC patch based on this one?
We love turning old embroidered patches into PVC ones!
Just send us a picture, or mail it to us. We will do the color matching from CMYK and RGB to the Pantone Coated and Uncoated Color charts. We also have other color options such as Glow in the Dark, which absorb light and then emit it, causing a color change from white to white/green or white/yellow.
Do you make Custom Patches for Hats?
Yes we make custom Velcro hat patches!
Lots of people want to create a custom hat with their company logo, and they are very familiar with the concept of custom embroidered hats.
The beauty of a having a patch hat made instead is, it allows you to add your brand logo to ANY TYPE of hat: flexfit snapback hats, trucker hats, baseball caps, so You can choose the type of hat that will go best with your brand.
Now you are not limited to direct embroidery, or the fear of your logo wearing off if they are screen printed.
Custom rubber patches will outlive the wear and tear of any hat in the market.
What Other Custom PVC Product Can You Manufacture with Soft PVC?
Besides custom rubber patches, we can also make custom PVC labels (to replace a woven label), key chains, zipper pulls, coaster, magnets, luggage tags, dog tags and lapel pins.
Give us a call and talk to a Real Person
The most reliable PVC maker, will help you make an awesome custom PVC Product for your company