Let's Make Your Custom PVC Patches Awesome!
Hands down PVC Patches are the best choice for outdoor gear, such as camping equipment, covers and outer wear.
As PVC is a waterproof and weather resistant material, your custom patches will last longer, no fraying involved. Let's get your police or fire department uniforms look amazing!

Turnaround time from beginning to end: About 4 weeks.
All of our Custom PVC Products are quoted on a case-by-case basis, we'll need your artwork/design/sketch and a detailed description of your project for accurate quoting (minimum order is 100 pieces).
Are you considering ordering Rubber Patches for your uniforms?
Please contact us and send us your project's details and we'll help you make awesome Patches
From a Logo into a Custom PVC Patch
In this graphic you can see how we transformed a patch, from a kind of simple concept to an amazing looking patch.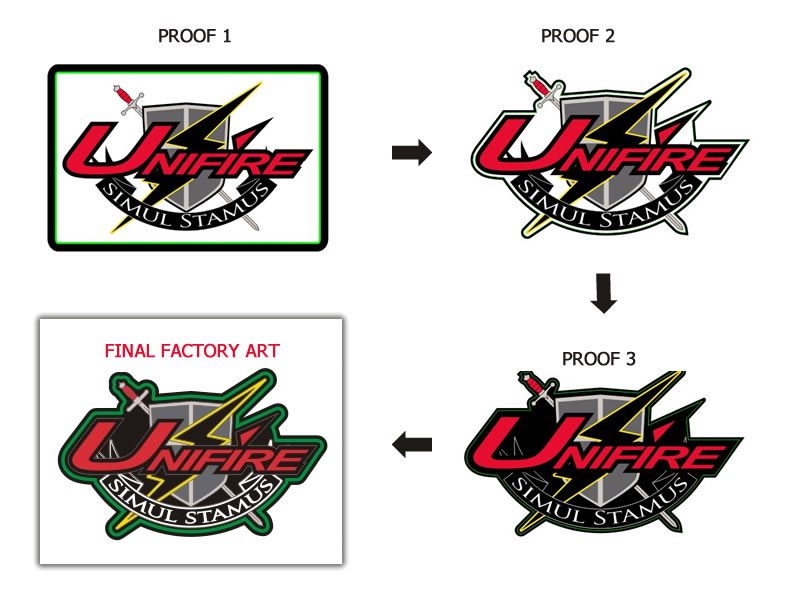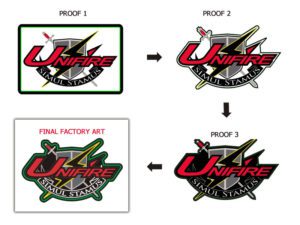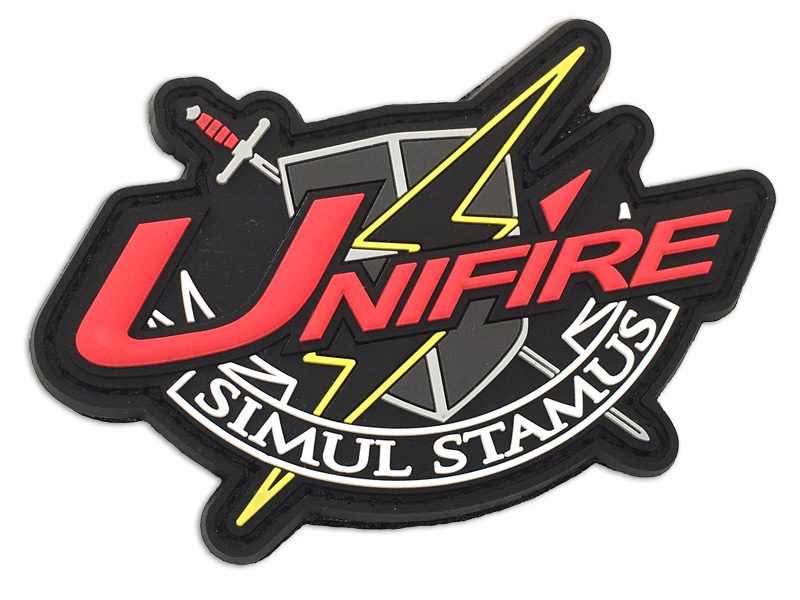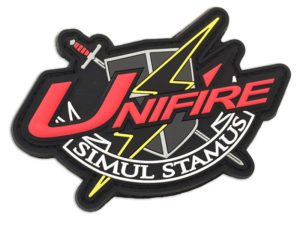 ---
Order Process: 4 Easy Steps!
Who uses Our Products?
Why Should you Choose Us? Check Out Our Rubber Patch Gallery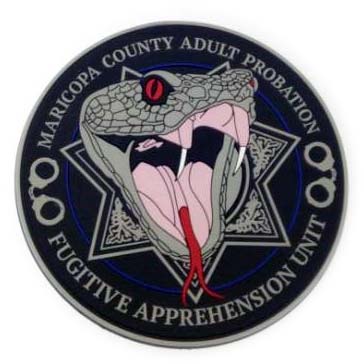 What You Need to Know
If you are a manufacturer looking to have some buttons for hats, jackets, backpacks and bags made, think about PVC (Polyvinyl Chloride).
These kind of patches are popular for tactical uniforms of any kind: they can be sewn-on for a permanent solution or attached-detached to your gear when you choose hook-and-loop Velcro™ backing. They are also used by Police & Fire Departments.
PVC patch vs Embroidered Patch: Why Should I use Soft Rubber instead of Embroidery?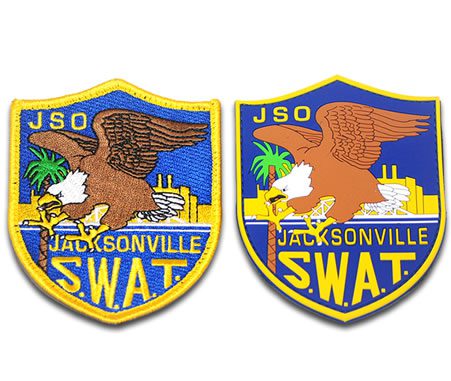 On the one hand, although embroidered patches can look great when new, they have some downside points:
They tend to wear off much and lose their cool look with just a few washes or with the constant use.
Ugly jump-stitching
On the other hand patches made out of PVC give you several advantages such as:
2D or 3D sculpted design.
Waterproof material. It can withstand heat and cold temperatures.
Any shape and colors (no gradients).
Extreme detail and precision. It works perfect for complicated designs with small lines or lettering.
PVC is flexible and lightweight yet strong & durable like no other.
It allow glow in the dark patches.
Customer Reviews
Hat Patches


5 out of 5 stars

01/26/2021

" Linx Coporoation as well as Sarah, the Representative i have been working with. Are 10/10. I GREATLY appreciate your business, and look forward to decades of it."

GX3C

3D Rubber Badges


5 out of 5 stars

12/02/2020

"Everything looks good, thank you for getting this done."

Franklin County Sheriff's Office

Logo Patches


5 out of 5 stars

10/28/2020

"Fantastic product, couldn't be happier. I will definitely do business with PVC Emblems again"

4 Wheel Adventures
Frequently Asked Questions
Is there a Set Size restriction?

Our process is truly custom: We can manufacture your product anywhere from 1/2 inch thru 16″. Just send us your design via email and we will recommend you the right size.

How Do You Attach Your Patch to Your Clothing Item?

You can sew your patch onto your clothes easily with a sewing machine or by hand, thanks to the "Sewing Channel"
However, In the case you need to remove your patches frequently, the Hook and Loop backing might be the best solution for you. Velcro Patches are ideal for Gear, Vests, Jackets and Backpacks.

I have an old Patch. Can you make a new Soft Rubber Badge based on this one?

We love turning old fabric badges into great looking ones!
Just send us your logo via email, or mail it to us. We will match the colors from CMYK and RGB to the Pantone Coated and Un-coated Color charts. We also have other color options such as Glow in the Dark, which absorb light and then emit it, causing colors change from white to green or yellow.

Do you make Patches for Hats?

Yes we do! Custom Velcro hat patches are one of our customer's favorites!
Lots of people want to create a custom hat with their company logo, and they are very familiar with the concept of custom embroidered hats.
The beauty of having a patch-hat made out of Polyvinyl chloride , is that it allows you to add your brand logo made to ANY TYPE: flexfit snapback, trucker, baseball caps, so you can choose the type of hat that will go best with your brand.
You are not limited to direct embroidery.

What else Do You Manufacture?

What is your minimum order?

Our minimum order is 100 pieces.

What is the difference between 2D and 3D

Every single PVC product is built with layers that make possible shapes in high and low relief. But these shapes can be 2D or 3D. While 2D elements means that the layers follow square angles, the 3D ones can lean forward or backwards making round angles. These lasts work great for curved shapes.

How are PVC Patches Made?

PVC Products are manufactured by pouring colored soft PVC into molds. There is a base color and each new layer is placed on top of it, creating an unique, cohesive soft PVC item. Each custom design will have its own physical metal mold, if you want to make the same design but at a smaller size, you will have to create a NEW mold for it. Learn more about How to Make PVC Patches.

What are other Patch Types?

Indeed. There are several customizable patch types such as: Embroidered Patches, Woven Patches, Chenille Patches, Leather Patches, Iron On Patches and Printed Patches.
Give us a call and talk to a Real Person
We are the most reliable USD Based Patches Maker. Please contact our sales representatives for further information.