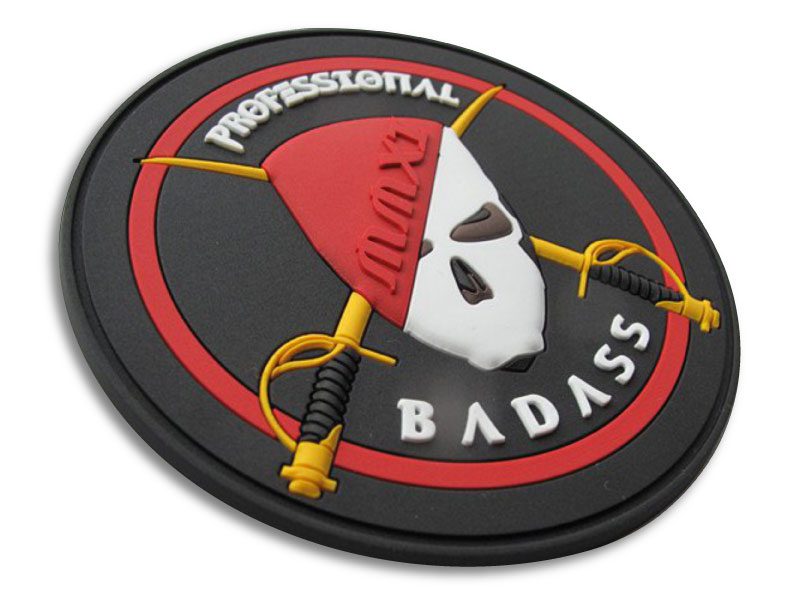 Custom PVC Patches
In a world where standing out is key, our PVC patches offer an outstanding style to help your brand create an indelible mark. Discover the power of innovation and customization as we delve into the world of custom PVC patches, the rising star in modern branding strategies.
Understanding THE Custom RUBBER Patch
The rubber patch is revolutionary, flexible and durable at a time. It offers unrivaled versatility, vibrant colors, and intricate design. Custom PVC Patches are built to last, enduring wear and tear without losing their charm. Plus, they allow a level of customization that's hard to match.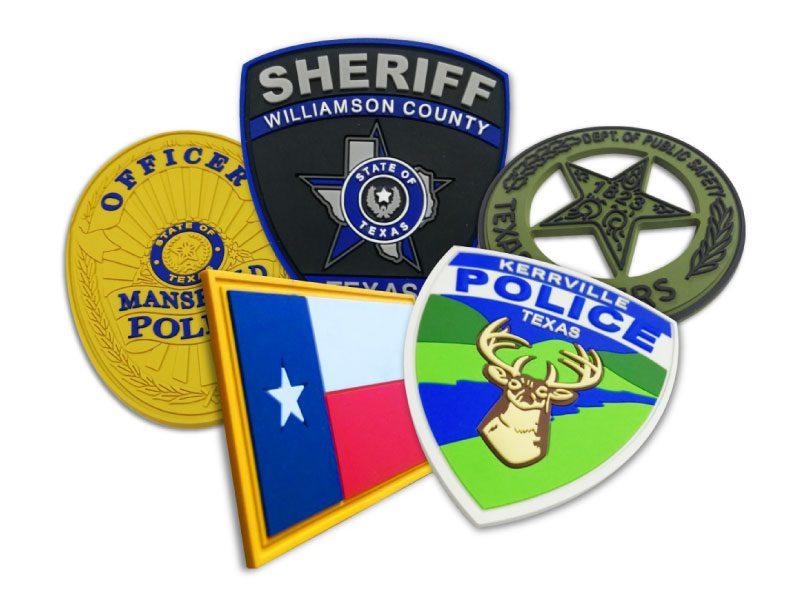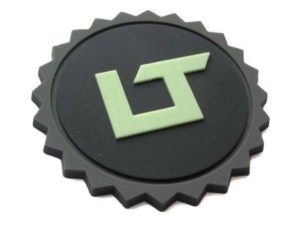 We can supply any type of PVC patch you need. From a logo patch to unique law enforcement badges. Upgrade your patch using unique add-ons like: 2D and 3D rising elements, or even Glow in the Dark color.
Design Options
Embrace these features and options to customize your PVC patches that resonate with your audience.
3D DESIGN
Elevate your custom made PVC patch with the captivating visual impact of three dimensions: shapes that pop off the surface, adding depth and texture to your design.
Whether it's intricate lettering, raised logos, or sculpted elements, you can add a tactile and engaging touch to your PVC patches, making them impossible to ignore.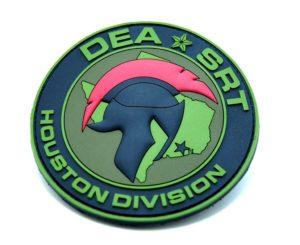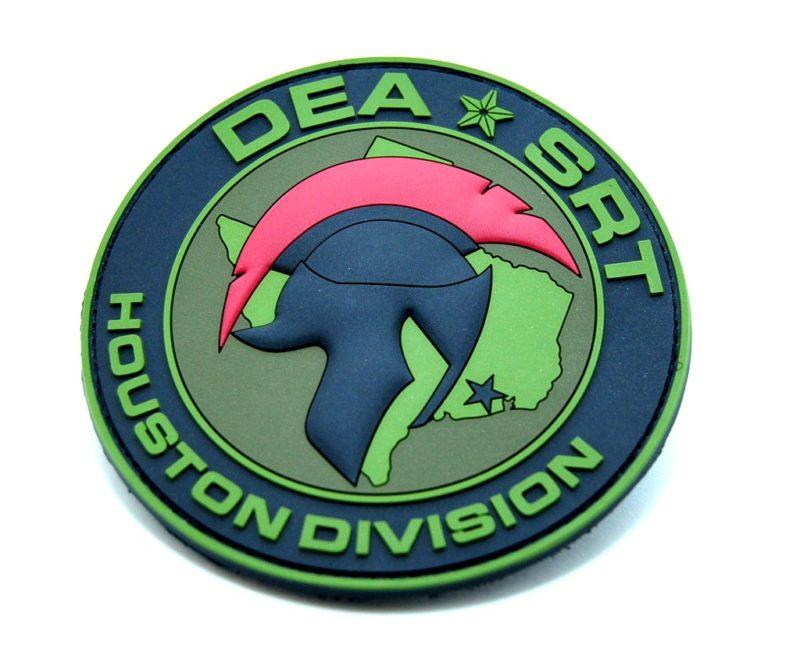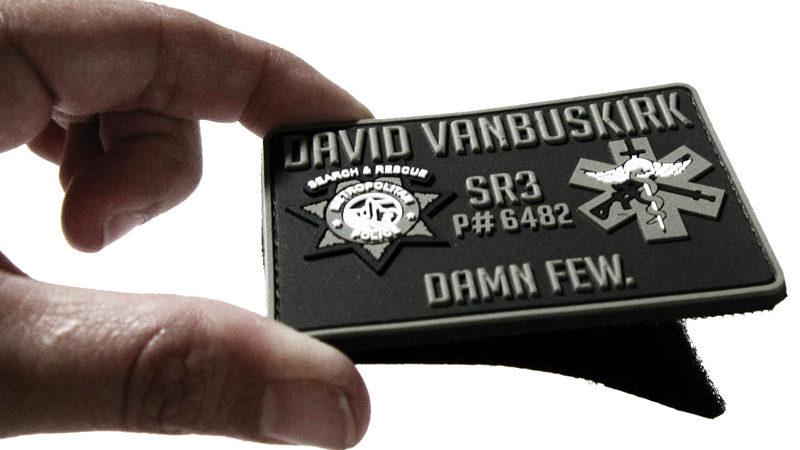 Hook & Loop
Our versatile approach allows us to either stitch or adhere a hook backing to the back of your patch, which seamlessly attaches to loop surfaces. While the loop counterpart is optional, it can also be provided with adhesive on the back for swift and easy application.
This type of backing is especially advantageous for a range of needs, from military units and martial arts schools to soccer teams, airsoft fields, or anyone requiring the ability to swiftly attach and detach patches from uniforms, or gear.
Add Hook and Loop Backing to attach your patches to Tactical Gear, Vests, Jackets and Backpacks.
Waterproof & weather resistant
When it comes to durability, our custom PVC patches shine. Crafted with a natural waterproof quality and heat-resistant attributes, they stand as a prime choice for outdoor and outerwear applications. Not only are they inherently water-resistant, but they also boast impressive resilience against extreme heat and cold, ensuring they remain intact even in challenging conditions.
Whether it's the scorching sun or icy winds, these emblems are designed to endure without tearing or detaching from your garment. This is why they are particularly ideal for morale patches.
Rest assured, our PVC patches are more than just visually appealing; they're a reliable and durable choice for any adventure. Moreover, they tend to be the cost-effective and wiser option, particularly for headwear applications.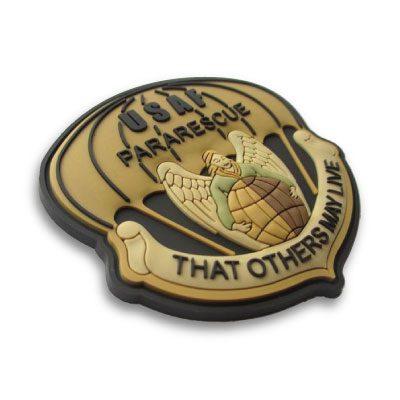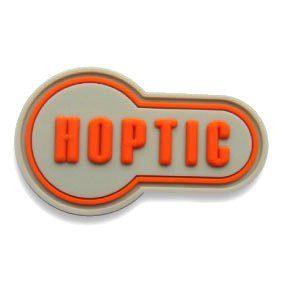 Colors Precision
Whether you prefer a monochromatic masterpiece or a vivid explosion of hues, the choice is yours. Explore a range from 1 to 12 colors, and even venture into the realm of photorealistic printed patches – where your creativity knows no bounds. We meticulously match your brand identity using the PMS Pantone system, ensuring that every shade is an exact representation. Add subtle gradients or bold contrasts, let your imagination run free, and let us bring your vivid visions to life with precision and vibrancy.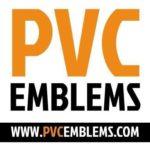 At PVCEmblems.com, we empower you to explore possibilities and bring your vision to life in every dimension.
AWESOME PVC PATCHES SAMPLES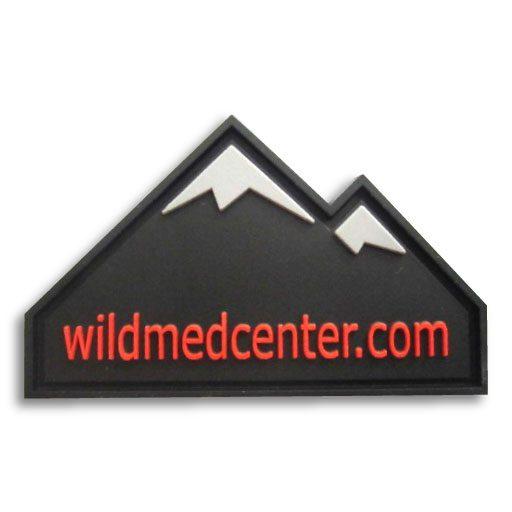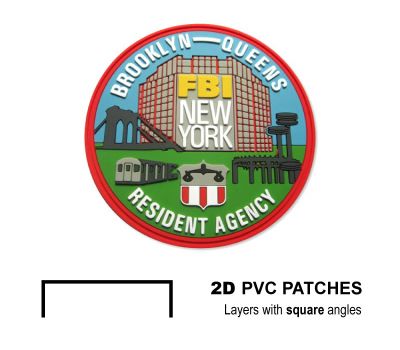 2D VS 3D rubber Patches
Add 2D elements to elevate with square angles, and 3D ones to introduce a dynamic depth by angling forward or backward, creating a seamless curve. This innovation is particularly advantageous for patches with curved shapes, offering a captivating visual and tactile experience.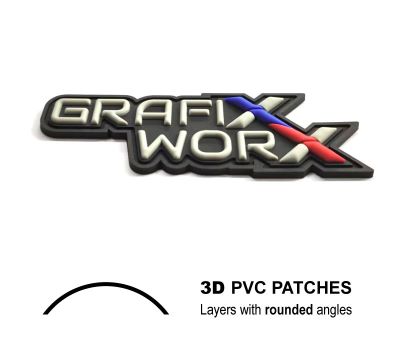 HoW TO ORDER PVC PATCHES
1. Pricing
After Requesting a Quote we will get back to you in 24 hours with exact pricing. Our In-house Design Team will work with your ideas to craft a custom quote that fit your needs.

2. Art Approval
Your Art Proof design will be ready in 2-3 Days.

3. Pre-Pro Approval
Your order starts here. Review Your patch sample.
in 7 Business Days.

4. Manufacturing & Delivery
Once you approve the sample we will start with the full production and, afterwards, we will proceed to Fast Delivery: 15-20 Business Days.
From Design to Reality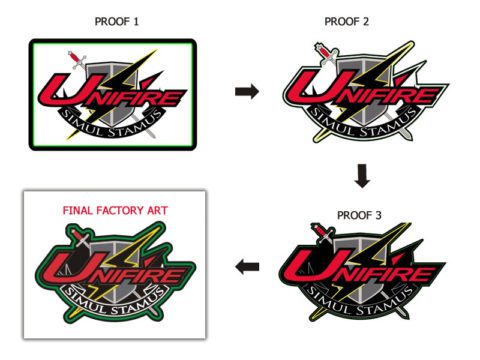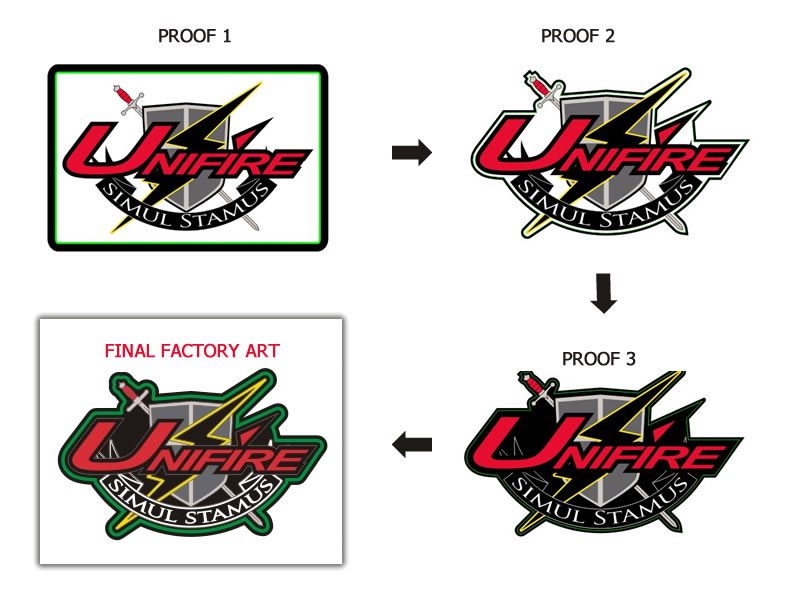 Using premium materials, we meticulously craft each patch, overseeing every step to ensure a professional finish.
Free Quote Request
TRUSTED BY WORLDWIDE RECOGNIZED BRANDS


Customer Reviews
Our portfolio showcases numerous successful projects, while client testimonials attest to our dedication and commitment to excellence.
4.8/5 – Based on 1102 Reviews
PVC Patch


5 out of 5 stars

08/14/2023

"Rosana Levesque really did a good job! She handled my order promptly and sent me updates as needed. I would recommend LINX and Rosana, unqualifiedly. Great customer service"

PVC Patch


5 out of 5 stars

08/10/2023

"Incredibly detailed customer service. With many hands in the decision making process, there were several revisions to the proof. Revisions came in quickly and accurately. Final product was delivered before the expected due date and is of the highest quality."

PVC Patch


5 out of 5 stars

08/6/2023

"The PVC products came out really nice and I was impressed with the work they produced."
THE RIGHT CHOICE FOR YOUR UNIFORMS
Please contact us and send your project's details and we'll help you create awesome Custom PVC Patches! Let's get your police or fire department uniforms look amazing!