Your products are being ruined by the weather! You've tried every kind of label out there, but they all seem to fail when it comes to withstanding the weather. Our PVC Labels are perfect for outdoor products!
Are you tired of your product labels being ruined by the weather? It seems like no matter what kind of label you use, it's just not weather resistant enough. But our PVC Labels are different – they're specifically designed to withstand the elements! Whether it's rain, snow, or sunlight, our PVC Labels will keep your products looking great. And because they're made from high-quality PVC, they won't fade or peel over time. So if you're looking for weather resistant labels, our PVC Labels are the perfect solution!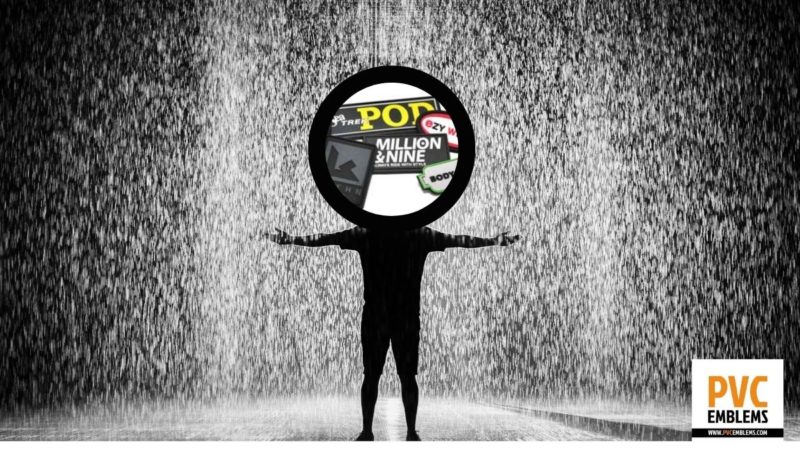 outdoor products need weather resistant branding
Do you produce outdoor clothing or gear? Do you need weather resistant labels? If you answer yes to both questions, then you are in the right place!
We will help you with your branding efforts and will suggest the best option for you.
We have lowered our minimums for PVC Labels to only 100 pieces, so they are now more affordable and more accessible to even the smallest entrepreneur.
Weatherproof your brand with our durable labels!
Protect your products from the elements.
Our customer sent us this email:
"We are an upholstery business that is looking into labels that can be sewn onto our products. Many of our products spend time out in the weather (sun, rain etc.) and we are looking for a fade resistant label. If you have any questions, please feel free to contact us. We look forward to seeing what your company might be able to provide.
I was about to give up.
After weeks of researching the best labels for my outdoor products, I had tried every kind of label out there, but they all seemed to fail when it came to withstanding the weather.
But then I found PVC Labels.
These labels were perfect for my outdoor products!
-They were durable and could withstand the weather.
-They didn't fade.
-They were strong yet flexible.
-My logo looked amazing!
-They also protected my products from the elements and kept them looking new.
I was so happy with these labels that I decided to purchase them for all of my outdoor products! If you're looking for a way to weatherproof your products, I highly recommend PVC Labels!"