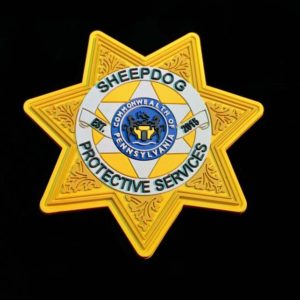 Custom PVC Badges for Security Services
Are you looking for a way to make your security uniforms more resistant to wear and tear?
Then you should consider switching to Custom PVC badges.
PVC badges are made out of a material that is resistant to almost anything, meaning your uniforms will last longer.
Additionally, PVC badges are a great way to show authority and look professional.
PVC badges can be made in any color or style, and they can be custom-printed with your company logo or slogan.
If you are looking for a way to make your security services more professional, then you should consider investing in PVC badges.
Your badge represents your company, and it is associated with honor and authority. It can be worn on your chest, shoulder, hat or jacket.
Custom Security Badges – Common Designs
Many organizations require their employees to wear security badges at all times while on duty.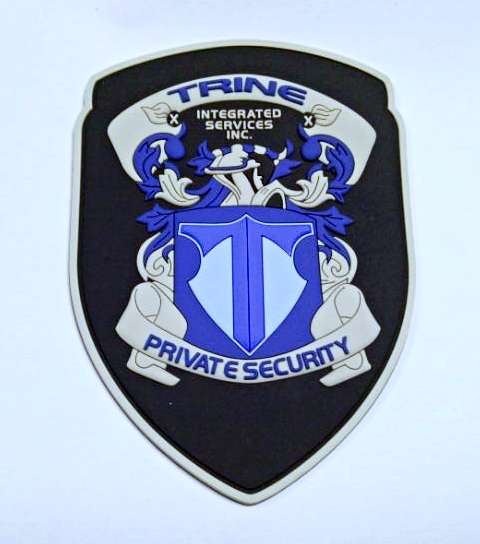 Private Security Badges
The images show common shapes and design we use often for our badges. Getting yours customized can be as easy as picking one of the designs below and adding your agency's name, officer's position (sheriff, deputy) and your state's seal. We can also change the colors on these designs as well.
Find Out More About Custom PVC patches
Custom Security Badges for Law Enforcement
Patches for Police Uniforms – Patches for Sheriff Departments
Police Patches For All Units – Even K9 Units!
Customer Reviews
PVC Patch


5 out of 5 stars

08/14/2023

"Rosana Levesque really did a good job! She handled my order promptly and sent me updates as needed. I would recommend LINX and Rosana, unqualifiedly. Great customer service"

PVC Patch


5 out of 5 stars

08/10/2023

"Incredibly detailed customer service. With many hands in the decision making process, there were several revisions to the proof. Revisions came in quickly and accurately. Final product was delivered before the expected due date and is of the highest quality."

PVC Patch


5 out of 5 stars

08/6/2023

"The PVC products came out really nice and I was impressed with the work they produced."
Law Enforcement Badges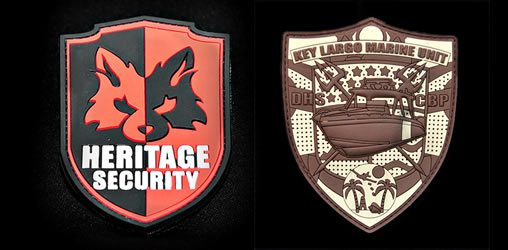 Law enforcement badges are not just pieces of metal or plastic with some design on them. They are symbols of authority, and they need to look that way. In order to make sure that law enforcement badges look the part, a good manufacturer will always use high-quality materials and craftsmanship.
When it comes to the design of law enforcement badges, there are a few things that need to be taken into consideration. The first is that the badge needs to be easily recognizable as a symbol of authority. This means that it should be simple and not too busy. The second is that the badge should be durable enough to withstand daily wear and tear. And the third is that the badge should be easy to reproduce so that it can be quickly replaced if lost or damaged.
There are a few different types of law enforcement badges that are available on the market today. The most common type is the traditional metal badge. These badges are made from brass, nickel, or silver and they usually have a raised or embossed design. Metal badges are very durable, but they can also be quite heavy. Another option is the plastic badge. These badges are usually lighter in weight and they can be made in just about any color imaginable. However, they are not as durable as metal badges and they are also more difficult to reproduce.
If you are looking for a badge that is both durable and easy to reproduce, then you might want to consider one of the newer types of badges that are available on the market. These pvc police badges are made from a material called polyurethane. Polyurethane is a synthetic polymer that is very strong and flexible. It is also very easy to reproduce, so it is an ideal material for making badges.
When you are shopping for law enforcement badges, be sure to take the time to compare the different options that are available. There is no one "perfect" badge, so you will need to find the one that best meets your needs. Be sure to ask about the different types of materials that are available and about the different designs that are available. With a little bit of research, you should be able to find the perfect badge for your department.
Custom PVC Badges Are A Great Choice
When it comes to choosing a private security badge, PVC is often the best choice. Custom PVC badges are durable and long lasting, making them ideal for security personnel who need a badge that will withstand daily wear and tear. PVC badges can also be customized with your company logo or security emblem, making them easily identifiable and professional looking. If you are looking for a high quality, long lasting security badge, PVC is the way to go.
Related Products