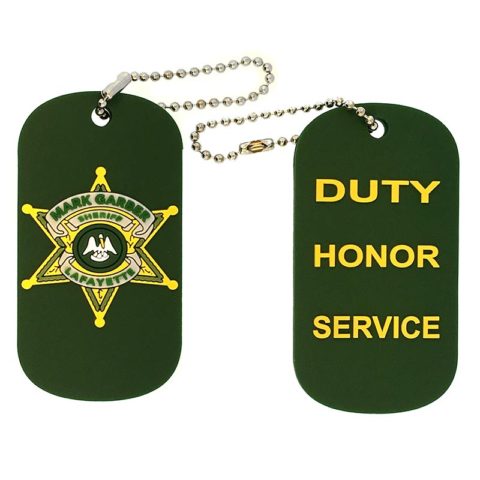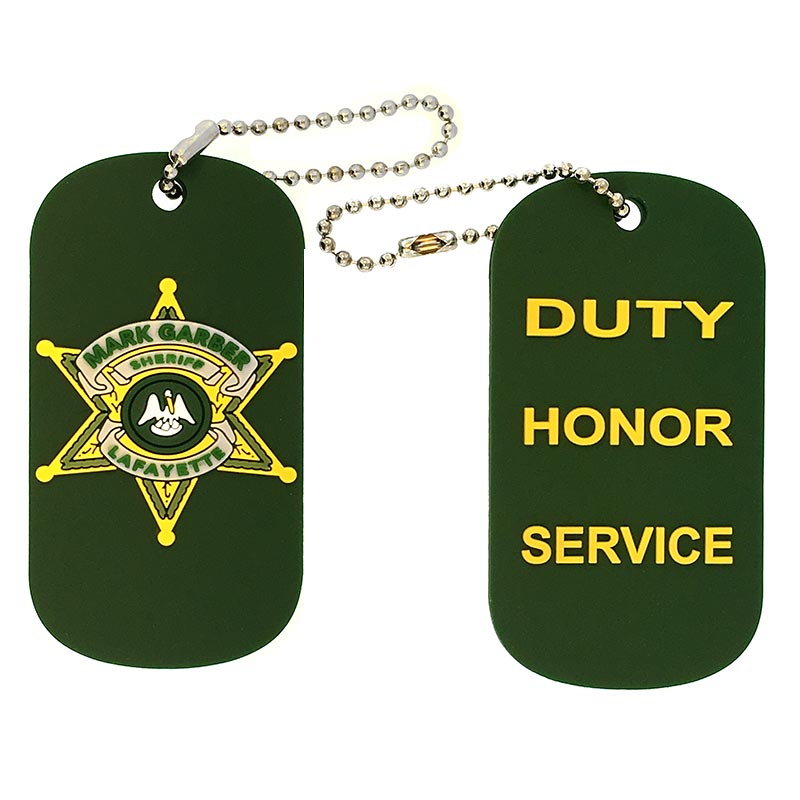 Custom Rubber Dog Tags
Rubber dog tags provide a very versatile and flexible platform to place your emblem/design, or any other identifying information on. Rather than using metal for your dog tag, look towards soft PVC for a more flexible design that will last for a long time to come.
All of our Custom PVC Dog Tags are quoted on a case-by-case basis, we will need your artwork/design/sketch and a detailed description of your project for accurate quoting.
Rigid Yet Flexible Design
PVC Dog Tags are thick and provide a great canvas for your design or information to be conveyed upon. Unlike traditional dog tags, there is no metal used in making this item. Instead, it's 100% soft PVC rubber. This material allows for a very rigid area to place your information, but also provides the flexibility you need.
Bring Dimension to your Dog Tag
Unlike traditional dog tags, a soft rubber dog tag will allow your design to show in ways that you never imagined. Because these dog tags are molded, the ability to add different layers to your dog tag is possible. An example of this would be either adding 2D areas (raised and recessed portions to emphasize certain aspects of your design), or have portions made in 3D (areas that are rounded/convex to give the appearance they are coming at you). Take a look at our gallery to get an idea of all the possibilities using PVC for your next project.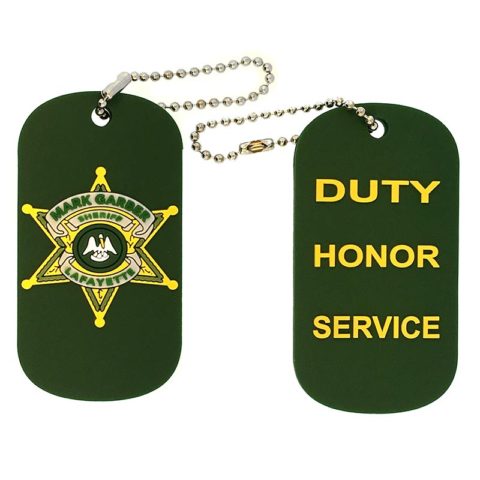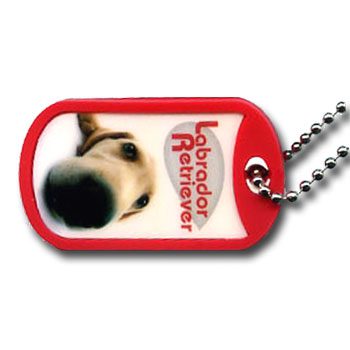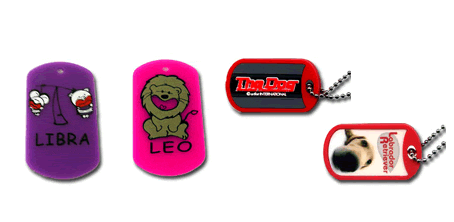 Custom Dog Tags


5 out of 5 stars

09/23/2020

"The communication, product development and quality of the final product was amazing. Looking forward to order more products for our future projects. 100% Recommended!"




Custom Military Dog Tags


5 out of 5 stars

05/16/2020

"Excellent product and superior service."




Custom Silicone Dog Tags


5 out of 5 stars

05/16/2020

"Super fine work on our patches, fast delivery. We will be ordering more shortly, very nice customer service!"



Make Cool Dog Tags With Us!
FAQ's
The Future of Dog Tags:
Nowadays the air force, the army and the navy think in dog tags as a part of their combat uniforms.
According to a New York Times report, in the close future dog tags will come with a microchip with medical and dental information about the soldier.
Rubber Dog tags vs the Metal ones.
One of the main downsides of the old fashioned dog tags was the noise they made. An easy solution for this is adding what's called dog tag silencers, a strip of dark silicone that surrounds the tag's edge avoiding the annoying tag tinkle.
However, why to have a stainless steel, anodized aluminum or metal tag when you will have to add rubber silencers to them? Plastic dog tags are more practical and cost-effective. Plus, with this kind of personalized dog tag you can choose color.
Don't Get Confused! – We don't sell these kind of Dog tags
If for some reason you arrived here searching for tags for your pet, we are sorry.
Here you won't find a single pet id tag, nor a single dog tag chain, a cat tag or a tag necklace.
We do not sell pet tags, rubber dog tag silencers, pet collars, or blank dog tags.
Related products