While Morale Patches are supposed to help people "rise their vibes", sometimes they are also made to make us laugh, by being ironical, ruthlessly cruel, blatantly honest or just gross.
And what a better way for helping teams recover their morale than changing their mood first? As uncle Tony used to say "The better the mood, the higher the Morale!".
About PVC Morale Patches
Nowadays, there are several types of Morale Patches. The sport ones that help teams strengthen bonds among pairs. Morale Patches are used by the military to recall the officers their duty. There are also flying Morale Patches, the one used by pilots and crews at the Air Force and at private airlines as well.
Morale patches are not only popular among the military but also among the young people regardless of age, from high school to university, at many sports and hobbies (like Airsoft, paint-ball, motorcycle). There are morale patches for boy scouts, skaters, rock-bands, clubs, night-clubs and secret societies.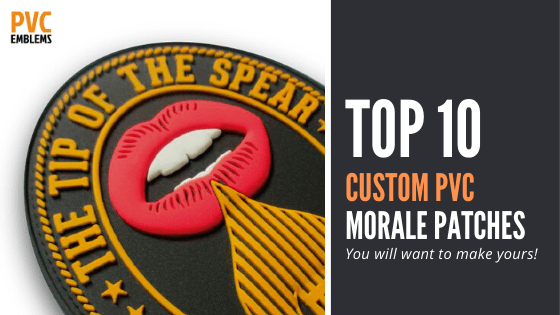 Different Materials for Morale Patches
The morale patch is just a canvas to put whatever idea occurs to you, it can be a simple say, just an emoticon, a complete sentence, like a quote, a full and complex art-design you have in your desktop or whatever you want. Nevertheless you have to know how to choose your canvas. There are some kind of art-designs that look better on certain materials.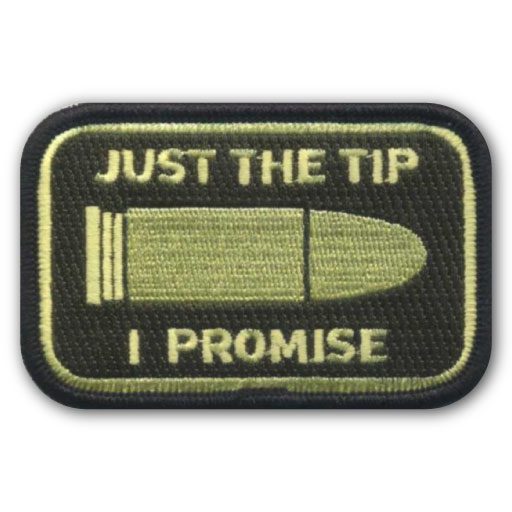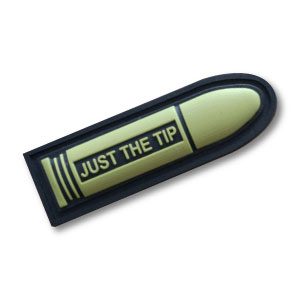 ---
10 Best PVC Patches
We are glad to introduce you to our ranking of the Best Custom PVC Morale Patches 2022!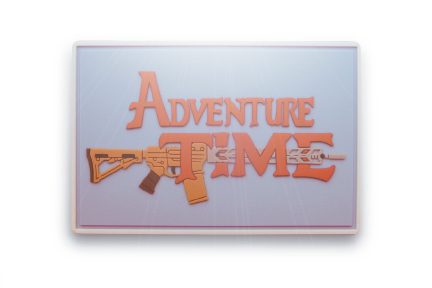 1. Adventure Time PVC Morale Patch
This is definitely a very cool patch. The font with its undeniable cartoon style that remember us the Indiana Jones intro tittles. The combination of colors is strong (red and blue) and then there is that scary machine gun that make us think in the bad boys from the school.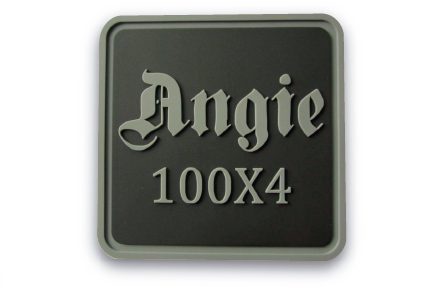 2. Angie 100 x 4 square + 2 color PVC Morale Patch
A simple yet beautiful two color squared PVC patch with 2D elements, 2 layers and sewing channel. The serif font used for the main tittle is kind of medieval maybe Plain-Germanica Regular.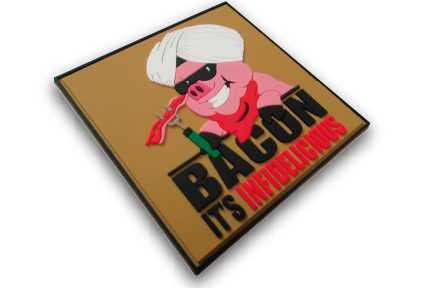 3. Bacon it's infidelicious Funny HOOK AND LOOP PatchES
We think the 80 percent of the people will agree with this clever sentence.
The problem here is that bacon is delicious, and we shouldn't eat much bacon if we care about our health. It is as though you were married with your health and do care about that, but sometimes you cheat it by eating bacon. Highly recommended for fast food restaurants as a giveaway and not recommended for people that could feel offended with this art-design. Great use of color contrast, great combination of colors as well, just a little bit rude concept.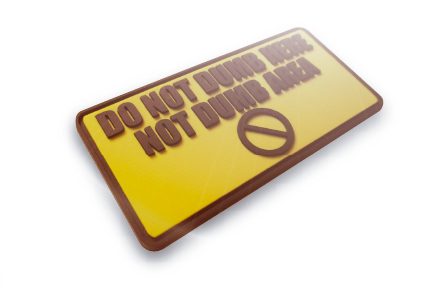 4. Funny Patches Soft Rubber PVC + 2 color + 2D PVC Patch
Take a simple common phrase, change a letter and put every thing upside down. That's what occurred here. The original sentence says "Do not dump here" and it might come from some bad English translation from the Japanese lenguage. Where 捨て(sute) meaning discard or throw away can be translated as dump and for some reason someone by mistake spelled it incorrectly and… ¡boom! a new hilarious sentence was born.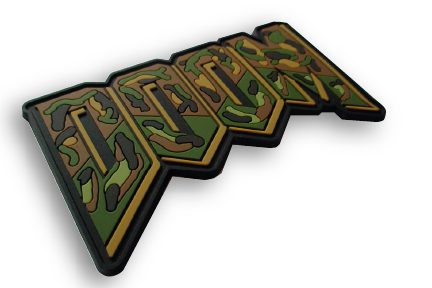 5. Doom MORALE PATCHES / MULTICAM
Nowadays Doom is considered by many people to be, by far, the most iconic "first" POV (point of view)/1st-person video-game ever made.
The passionate story drives the player (US Marines) through a terrible War against monsters from hell. This means a lot, this means not only that whenever you be wearing this patch, your life will be in high danger but also that whatever it takes you will succeed at the end. Awesome morale patch, great message remembering a legendary story of a battle against the evil it self.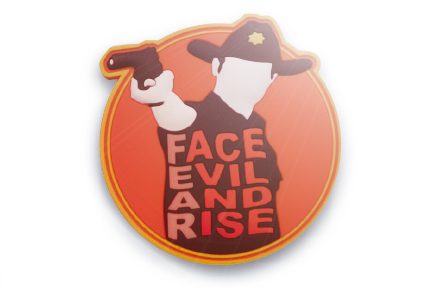 6. Face Evil and Rise PVC morale patch
Sometimes we seem to forget that Police officers are also humans. We see them as merciless robots that defend the system, the rules, the law and nothing else. As if they were not able to feel remorse, or guilt. When you are a police officer you need to remember every day your main goal, that is to "face evil and rise".
Regarding the patch design, we have here PVC Patch"Doom" a 2D design with 5 colors and cut to shape (laser cut), sewing channel and hook and loop back.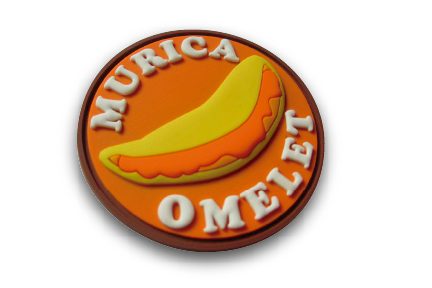 7. Murica OMELET + 5 color 3D Patch
This 3D round patch is made with a 3D layering style and 5 colors. Its design is quite simple, just two tittles, above and below that follow the path of the circle and it has an omelet at the center. There must be an internal joke here that we haven't unveiled yet. "Murica" can be spanish for "very tasty".
8. FUNnIEST Morale Patches
This patch design is at the same time gross and cute, it is disgusting yet it has a good attitude message. "This War sucks" it says, "yet we have to learn how to cup with it". This thing is stinking yet we have to go through that, and we will do it in a good mood, no matter how bad it smells.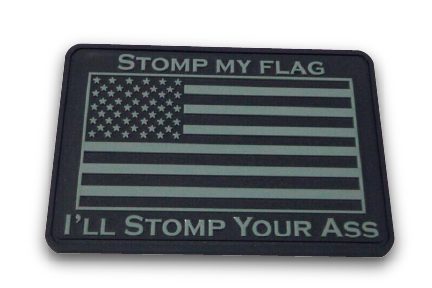 9. Stomp My Flag and I'll Stomp Your Ass
This flag patch has a direct and clear message, no doubt. It means, do not disrespect the main patriotic symbol of our country. My homeland and its symbols are sacred. Do not threaten my family, my friends, my people. Because I'm going to fight back. It is just an advice.
Related Posts