Custom Police Patches for Law Enforcement / Sheriff
We are Custom Police Patches Manufacturers with over a decade supplying High Quality Soft Rubber Badges to Law Enforcement agencies in the US.
PVC Patches are ideal for Fire Departments, Sheriff, Emergency Services (EMS Patches) and Federal Agencies.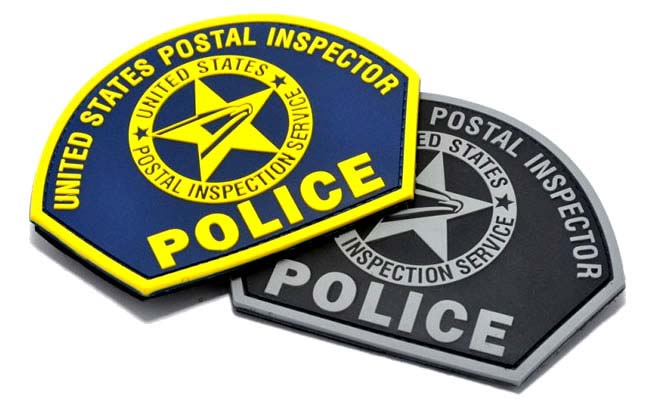 Custom Police Patches for Your Uniforms
No police uniform is complete without its set of a combination of the following Velcro patches:
Vest Patches / Shoulder Patches
State / Rank Patches
Generic Police Patch
k9 / Military Unit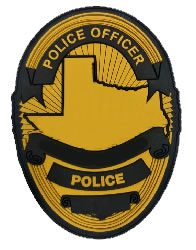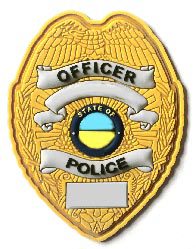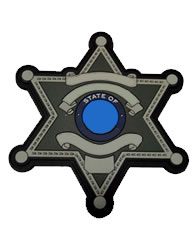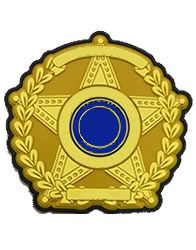 Patches for Sheriff Departments
Just like the rest of the custom Police patches on the left, every sheriff department will use any combination of these patches. Some departments will sew them to their uniforms and will use Velcro patches on tactical teams and special units.
Sheriff Badge / Insignia Patch
k9 Unit / Vest Patches
Low resolution images. In order to protect our law enforcement agencies.
PVC is the Best Choice for Police Patches – and This is Why
Tradition says, custom police patches are made using embroidery, but every year more and more agencies are choosing PVC instead.
1. PVC Patches are TOUGH
These soft, rubber patches withstand even the toughest of conditions. There is no wear and tear that can take down PVC. PVC patches are the perfect combo of style and strength for success.
2. PVC Patches are LONG-LASTING
Unlike embroidered patches, PVC does not lose its impact of color over time. The discoloration and fraying that naturally occur with embroidered patches will no longer be an issue for you if you make the switch to PVC.
3. PVC makes a BOLD STATEMENT
PVC is fully customizable with unlimited options in design to help you get your statement across with greater impact.
If you want a look that adds dimension to your patches: make the switch to PVC.
You will no longer be limited to a one dimensional design because PVC offers 2D & 3D dimensions.
---
Follow these 4 Easy Steps To Get Your Custom Police / Law Enforcement Patches
Learn here how to order your law enforcement patch design.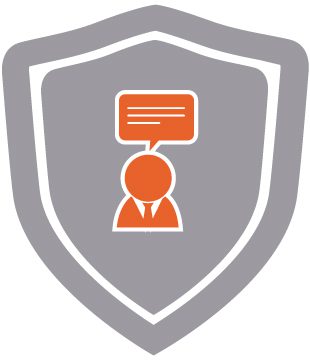 Step 1: Get Your FREE Price Quote!
Send us your project's details. If you have your Art ready send it right to us in illustrator, that's perfect! Otherwise you can send us just a draft and we will design it for you.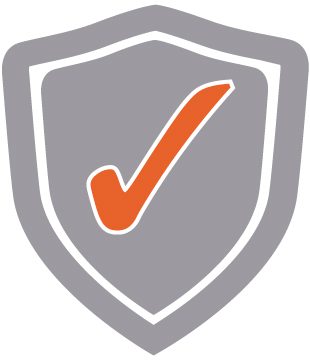 Step 2: Approval
Approve Your Price Quote and Your Art Proof.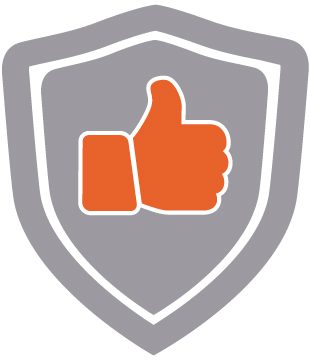 Step 3: Confirmation
3-7 Business Days after you approve your Factory Art we will send you a picture of your actual patch.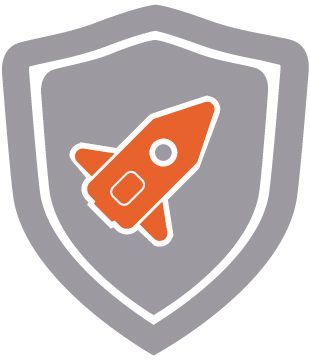 Step 4: Fast Delivery
Approve your sample, and we will make and deliver your patches within 3-4 weeks … Share with your team your Awesome PVC Patch!

Custom Patches For Law Enforcement Agencies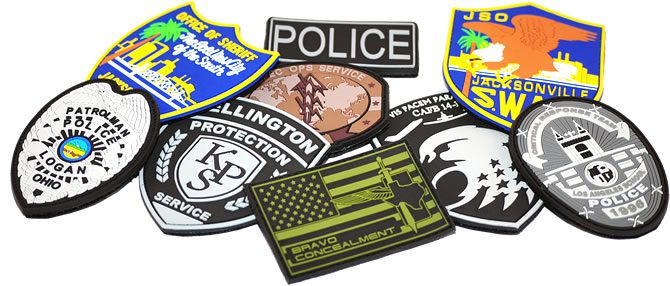 Every Law Enforcement Agency in the United States has a special emblem and patch on their uniform. They can include their location (state, city, county, etc.), jurisdiction, rank.
These patches are suitable and necessary for City Police, County Sheriffs, SWAT Teams, Highway Patrol Officers, ATF Officials, FBI, Forest Ranger's, and other agencies. These patches also are useful for armed and unarmed civilian security patrols in businesses and residential communities.
Almost any Government Agency uses a unique ID that is recognizable and prominently displayed. And it needs to be of good quality and look good.
Police Patches For All Units – Even K9!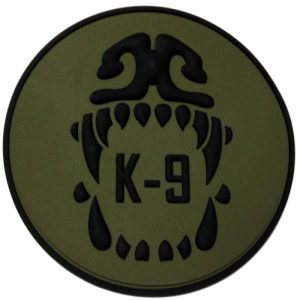 There are many reasons why PVC patches have become the most popular material.
PVC patches are made from molds. The molds allow a level of detail and a variety of color to be used that cloth and other sewn materials could never equal. Lettering on PVC can be distinctive and boldly colored allowing easy ID of the agency, branch and rank.
We can add glow in the dark pigments to improve the visibility in the dark – keeping the officer safe and even more recognizable.
A very popular option is custom PVC patches with Velcro backing. This allows the easy transfer of a patch between uniforms. This makes it easy to identify members of a team (or multiple teams) in a temporary basis.
PVC patches are much more durable and will last longer than cloth or other materials. Not having to replace them every year, saves money not only to the law enforcement agency but to the taxpayers as well. PVC resists sun fading, water, and salt water damage.
PVC patches (with or without Velcro backing) are the new standard for Law Enforcement Agencies because they are strong and tough..
Our experience with Sheriff Patches
We have over a decade making high quality uniform logo items.
Several Law Enforcement Units trust in our services, commonly asking for custom patches. We usually made them embroidered or woven. Custom Embroidered Patches were famous among the military.
But once we found PVC Patches and were able to manufacture them in small quantities, we knew we had a winner!
However, if you prefer the look and feel of embroidered patches, can we help you as well, visit our sister website, siennapacific.com and find out more.
This is how we start looking for a way of fulfilling this requirement and decided to create a brand specialized in PVC. Nowadays not only Law Enforcement Agencies ask us for PVC but also martial arts schools, sport teams, among others. We made fire department patches, scout patches and every sort of uniform patches.
Custom SWAT Team Patches Samples – Embroidery vs PVC
The following are just a show of some of the patches we have made for security services and the military.