Custom Police Patches for Law Enforcement Agencies
We are Custom Police Patches Manufacturers with over a decade supplying high quality soft rubber badges to Law Enforcement Agencies in the US.
PVC Patches are ideal for Sheriff, Federal Agencies.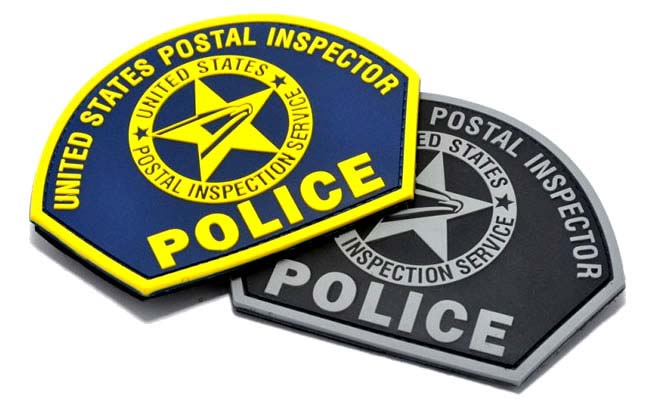 LAW ENFORCEMENT Patches for Your Uniforms
Every Law Enforcement Agency in the United States has a special emblem and patch on their uniform. They can include their location, jurisdiction, rank, etc… These patches are suitable and necessary for City Police, County Sheriffs, SWAT Teams, Highway Patrol Officers, ATF Officials, FBI, Forest Ranger's, and other agencies.
We take security very seriously and only make custom police patches for verified Law Enforcement Agencies.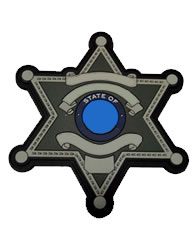 Custom Sheriff Patches
Just like the rest of the custom police patches on the left, every sheriff department will use any combination of these patches. Some department patches are sewn to their uniforms and will use Hook and Loop patches on tactical teams and special units.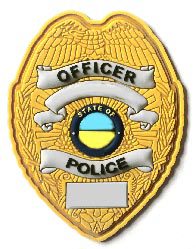 Custom Police Badge Patches
We can make your PVC badge patch in any shape and design, just like a standard badge, but better!
Below you will find a few design templates we can use for your agency's patch. Colors, shape, text, any and all design elements can be customized to fit your Department's traditional logo. Just send us a picture of your current badge and our design department will create an Art Proof for you, and make the necessary changes until you are satisfied.
You can sew them to your uniforms or use Hook and Loop patches on tactical teams and special units' uniforms.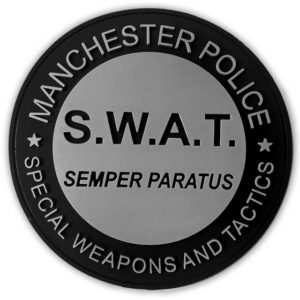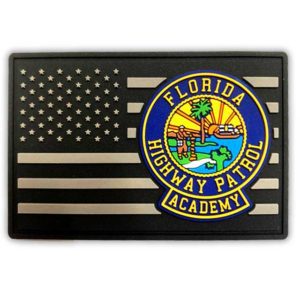 ---
LET'S DESIGN YOUR POLICE PVC PATCHES
While regulations may vary slightly from one agency to the next, a police dress uniform will include shoulder patches usually sewn on, rank chevrons and a police badge. It is also common to have American Flag Patches on the right shoulder.
A SWAT team uniform will include a shoulder patch, POLICE patch in both front and back or their vest, all of them will be Hook and Loop patches, for ease of placement.
Since Police Departments have their design for both the Shoulder and badge patches already done, what our designers will do is to translate the logo so it can work with PVC manufacturing, and will suggest enhancements that will make your patch amazing. Your custom police PVC patches will no longer be limited to a one dimensional design, because with PVC we can offer 2D & 3D dimensions, you can make some elements pop just by placing them in different layers.
We can add glow in the dark pigments to improve the visibility in the dark – keeping the officer safe and even more recognizable.
PVC is the Best Choice for Custom Police Patches – and This is Why
Tradition says, custom police patches are made using embroidery, but every year more and more agencies are choosing PVC instead.
PVC Patches are TOUGH. These soft, rubber patches withstand even the toughest of conditions. There is no wear and tear that can take down PVC. PVC patches are the perfect combo of style and strength for success.
PVC Patches are LONG-LASTING. Unlike embroidered patches, PVC does not lose its impact of color over time. The discoloration and fraying that naturally occur with embroidered patches will no longer be an issue for you if you make the switch to PVC.
PVC makes a BOLD STATEMENT. PVC has almost with unlimited options in custom designs to help you get your statement across with greater impact. If you want a look that adds dimension to your patches: make the switch to PVC.
---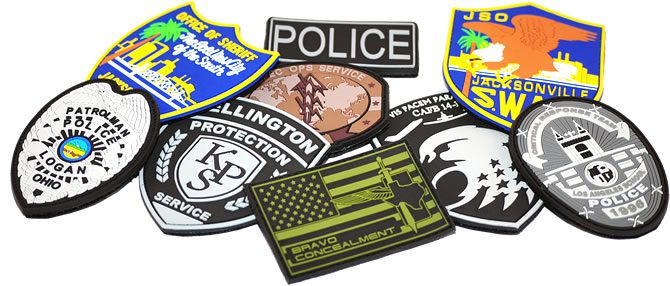 Ordering Custom Police Patches
Several Law Enforcement Units have put their trust in our ability to create amazing custom patches for their uniforms. Traditionally, uniform patches have been made embroidered or woven, but once the PVC patch style came along, the shift has been non-stop.
Every day more and more Tactical Units ask us about the option of having their patches made in PVC instead of Embroidered. and it's not a surprise for us: a PVC patch will outlast their uniform in good shape.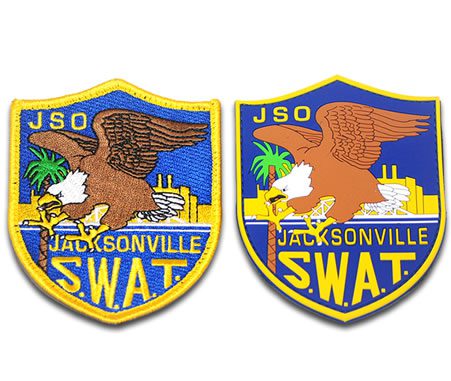 Custom Embroidered Patches have a different feeling than PVC, they can be perceived as luxurious or timeless, while PVC police patches are dynamic, resistant, flexible, the right combination for swat and patrol uniforms. Even security companies can now enjoy the great benefits of PVC patches
However, if you prefer the look and feel of embroidered patches, can we help you as well, visit our sister website, siennapacific.com and find out more.
Follow these 4 Easy Steps To Get Your Custom Police Patches
Learn here how to order your law enforcement patch design.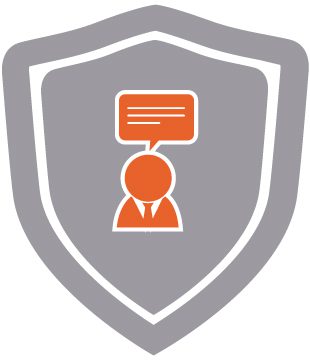 Step 1: Get Your FREE Price Quote!
Send us your project's details. If you have your Art ready send it right to us in illustrator, that's perfect! Otherwise you can send us just a draft and we will design it for you.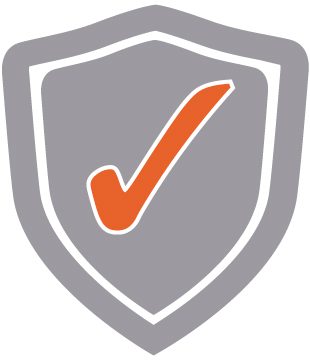 Step 2: Approval
Approve Your Price Quote and Your Art Proof.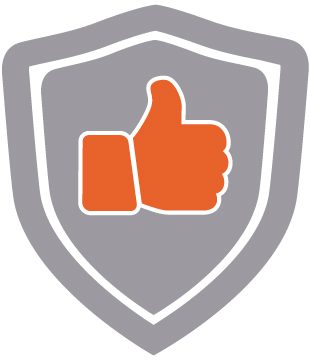 Step 3: Confirmation
3-7 Business Days after you approve your Factory Art we will send you a picture of your actual patch.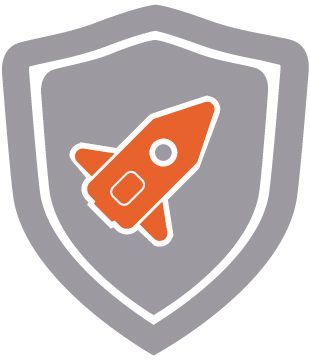 Step 4: Fast Delivery
Approve your custom police patches sample, and we will make and deliver your patches within 3-4 weeks … Share with your team your Awesome PVC Patch!

Reviews
PVC Patch


5 out of 5 stars

03/30/2022

" Final design was exactly as pictured. Development team easy to work with project tweaks to ensure a great final product. Will use PVC Emblems for any future custom design patches needed. Thank you all!"

PVC Patch


5 out of 5 stars

05/16/2022

"Customer service has been great and the quality of the patches are amazing. have not been disappointed at all."

PVC Patch 2D Design


5 out of 5 stars

03/27/2022

"The process was well thought through and I was involved at every step. The final product was better than I even expected. Love the way that everything turned out."