Why You Should Make The switch to PVC?
Although traditionally custom security patches were made often embroidered or woven, every year more and more agencies are choosing PVC or Rubber for their badges. Here you have some reasons to better understand the advantages of switching to PVC: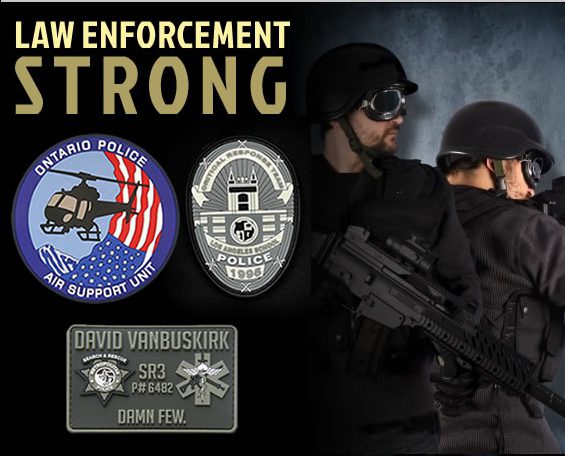 PVC Patches are TOUGH
These soft, rubber patches withstand even the toughest of conditions. There is no wear and tear that can take down PVC. PVC patches are Style and Durability partnered together for success.
PVC Patches are LONGLASTING
Unlike embroidered patches, PVC does not lose its impact of color over time. The discoloration and fraying that naturally occur with embroidered patches will no longer be an issue for you if you make the switch to PVC.
PVC makes a BOLD STATEMENT
PVC is fully customizable with unlimited options in design to help you get your statement across with greater impact. If you want a look that adds dimension to your patches; make the switch to PVC. You will no longer be limited to a one dimensional design because PVC offers 2D & 3D dimensions.

Follow these 4 Easy Steps To Get Your Custom PVC Law Enforcement Patches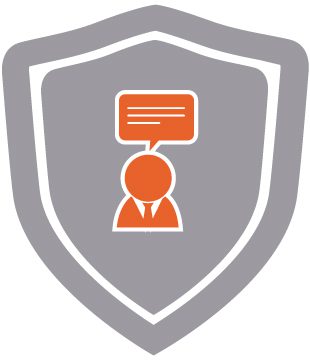 Step 1: ask for a Quote!
Send us your proyect's details. If you have your Art ready send it right to us in illustrator, that's perfect! Otherwise you can send us just a draft and we will design it for you without any extra charge.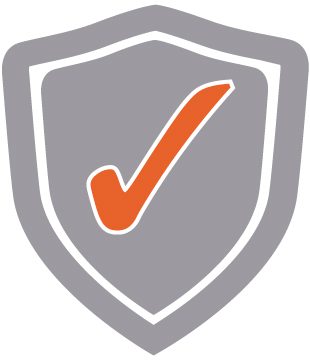 Step 2: Approval
Check out your quote and say YES!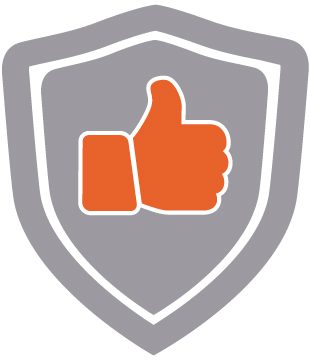 Step 4: Confirmation
Approve your Art In 3-7 Business Days we will send you a picture of your actual patch.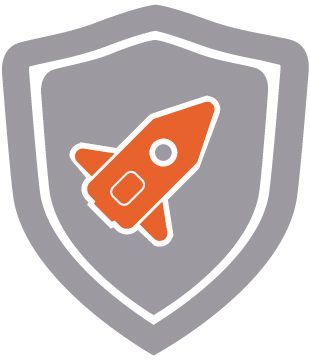 Step 5: Fast Delivery
Approve your sample, and we will make and deliver your patches within 3-4 weeks … Share with your team your Awesome PVC Patch!

Our experience with Custom Security Patches
At Linx Corp we have over a decade making high quality promotional items.
Several security companys trust in our services, commonly asking for custom patches. We usually made them embroidered or woven. Custom Embroidered Patches were famous among the military.
However the years passed, and one day a Police Department asked us for another material, a kind of "soft plastic" he said, that could be easily attached to their tactical shirts.
This is how we start looking for a way of fulfilling this requirement and decided to create a brand specialized in PVC. Nowadays not only law enforcement agencies ask us for PVC but also martial arts schools, sport teams, among others. We made fire department patches, scout patches and every sort of uniform patches.
Custom Security Patches Samples – Embroidery vc PVC
The following are just a show of some of the patches we have made for security services and the military.
Security Service Patch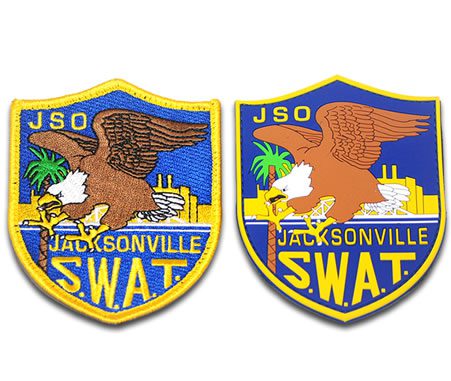 Custom Police Patch