What is better than PVC patches with your company logo? American Flag PVC patches with your company logo.
Why? A flag patch with your company's logo is one of the best ways to show your company's support for our country.
It is by far our most requested design and size combination, and it is truly one we love to produce.
The standard size of 3″ x 2″ gives you plenty of room to add a sometimes simplified version of your logo.
Your custom PVC patches can be done in a 2D or 3D design, and it would look amazing both ways.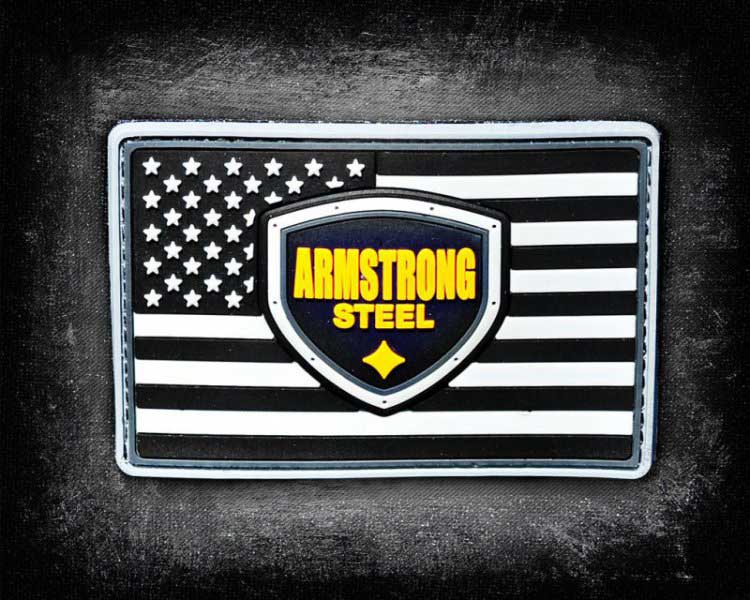 As you can see, you can be as creative or as traditional as you like designing your custom PVC flag patch: you can use as many or as little colors, layers and styles as you please.
Even if you think something is "too complicated" to be possible in a patch, just ask us, we are sure we can find a way to make your PVC patch as close to your design as possible.