The Perfect Combination
With the rise in popularity for Soft PVC Patches hitting the marketplace; it's understandable that it was time to take designs in PVC to the next level. With the offering now of Printed PVC to accompany the 3-Dimensional and 2-Dimensional options, Printed PVC makes sure that absolutely anything you can dream up or wish for in custom PVC patches, can come true. All things are possible with the options we have for PVC!
CHECK OUT THE EYES: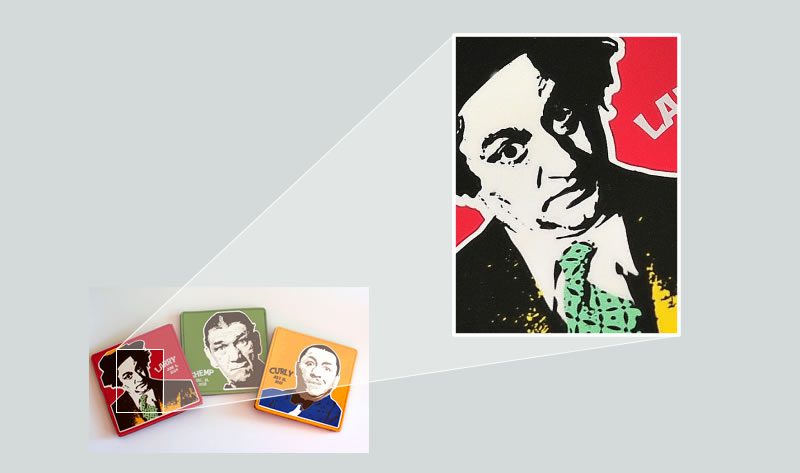 With standard channels in regular PVC, fine detail is difficult to achieve. When you add the element of Print atop the PVC, you are able to pick up the fine detail.
CHECK OUT THE SHADOWING EFFECT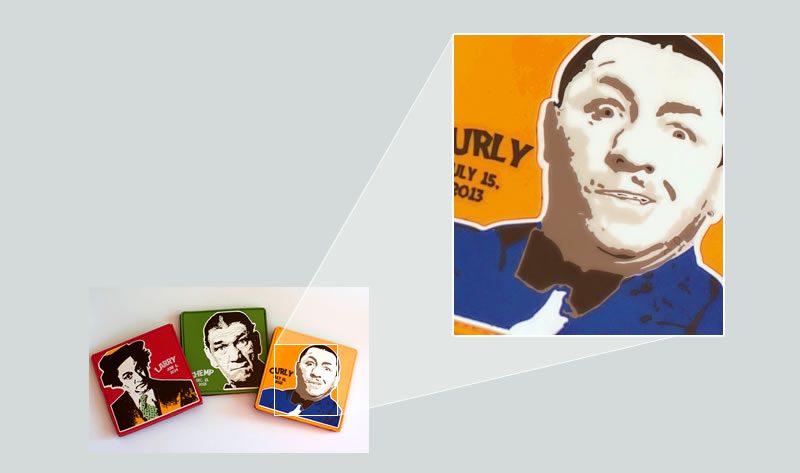 Another fine detail of printed PVC is the ability to add gradient color to your designs. Shading is possible with Printed PVC that is unavailable for standard 2-D and 3-D PVC. Many are choosing to use both the features of 3-D along with printed elements for a truly unique patch.
CHECK OUT THE EMOTION you can see WITH PRINTED PVC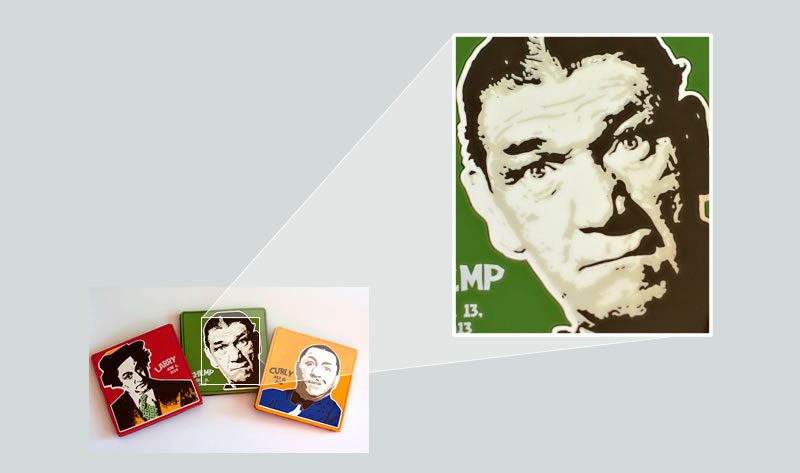 This patch takes the detail, the gradient shading and dramatic expression of Shemps face, adds them all together to create a true piece of art on a PVC Patch. This is proof that PVC can be used as a canvas not unlike a great piece of abstract art.
How to know if it is the right option for you?
Take a look at your design and ask yourself if the added depth of print will enhance your patch. We are here to help you determine if print will be an added feature that will bring the depth to your patch that you are wanting.
How do I begin?
The best way to start is to send us your artwork and your ideas. You can do this by filling out our FREE QUOTE form. This will get your ideas into the hands of one of our experts that will take you step by step through designing and ordering your own Printed PVC Patch