Using PVC Patches for Jackets might be a new thing. Well, PVC Patches are kind of a new thing for many.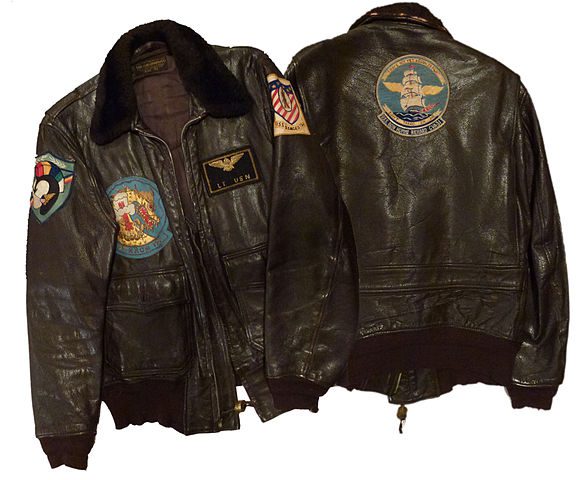 But for those of us who have been making PVC Patches for more than a decade, they are more than a new thing. They are THE Thing.
And we have seen people ordering and using PVC Patches for so many different reasons, in so many different places, that using them in jackets is more like a normal thing.
Although they are not really normal. They are more like AMAZING and COOL.
But here it goes. Jackets For Patches.
There are several kind of patches for jackets.
Patches for jackets can be classified in different ways: by the material (woven, embroidered, PVC), by the use (uniform, giveaway, message), by the target audience or type of customers that buy and use them (military, EMS, private companies or individuals).
However, you might be more familiar with the embroidered patches for jackets.
Those are the classic ones used by the military and law enforcement agencies since the early 19th century in the USA, as well as by many movements during the XX century as a canvas for expressing any kind of idea (funny, political, philosophical or revolutionary)
10 Best PVC Patches for Jackets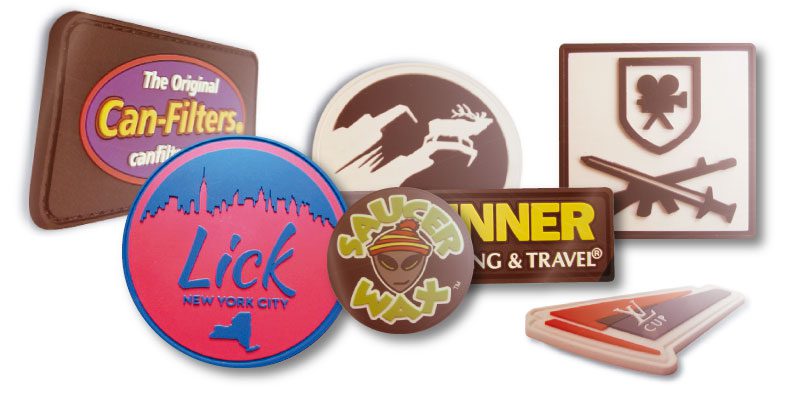 Nowadays there are still many people looking for embroidered patches for jackets out there, anyhow another new materials have emerged gaining the attention of many other customers looking whether to refresh their brand, to try a more resistant material for their gear or clothing line, to be up-to-date, to avoid jump stitching, among other reasons. One of this new materials is soft rubber PVC.
PVC Patches for jackets have many advantages over the embroidered old fashioned ones. In PVC your art-design will look definitely better, not only because of the more accurate shapes and the vivid colors but also because of the layering and the 2D and 3D options.
Take a look at the following selection of the best customized PVC patches for jackets 2019 and make your own conclusions.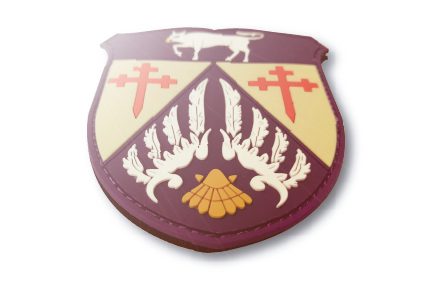 1. Family Coat of Arms PVC Patch for Jacket
This client wanted to wear his family's coat of arms on his jacket. The original coat of arms sent by the customer at first had much more elements.
Above this coat there was a medieval warrior helmet crown by a big top that has among other things a double headed eagle, a symbol of the power of the Roman Empire. After receiving the first art proof with all the elements included, the customer noticed it'll be better to stay only with the core of the shield.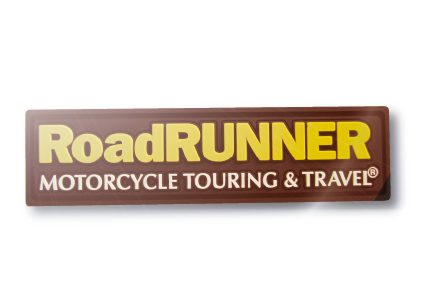 2. Logo Patch for Jackets, Hats, Jeans etc…
RoadRUNNER Motorcycle touring and travel is a web magazine about… you guess… about motorcycles. This is a simple logo patch made with a 2D design and 3 colors using the standard thickness of 3.2mm
Although this kind of patch is meant to be used on jackets, its sewing channel enable its use in any almost any kind of support as in hats, jeans or backpacks as well.
---
---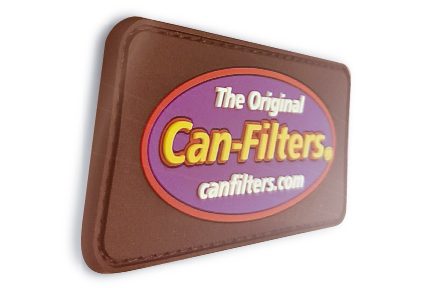 3. Logo Patch with 4 Colors and 2D design
Another simple yet effective patch made only with a logo. This time they used 4 colors and a 2D design which mean that still when there are layers that make some areas look in high relief, the edges of those elements are square, not rounded.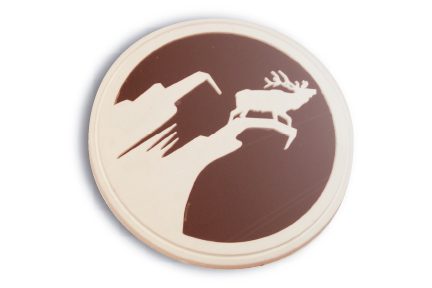 4. B&W PVC logo Patch for Shirts, hats and Jackets
This company wanted to promote their brand by giving away this quite elegant circular logo patch.
This kind of patches without a single letter nor a single tittle or name, have the power, believe it or not, of generating advocacy and loyalty.
Why is that? because people tend to wear more clothes or accessories that do not seem like a brand, plus, this kind of art-design also generates intrigue by avoiding mentioning the author or any clue that allow us to guess what is this all about.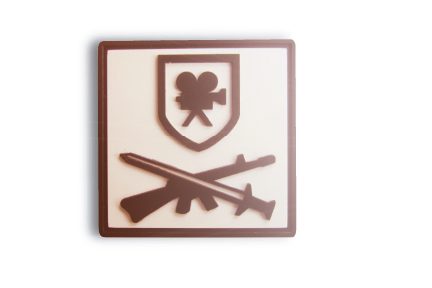 5. B&W Hook and Loop Logo Patch for Shirts and Jackets
With more than 4 decades supporting the film industry in our country The Specialists LTD has become nowadays an authority in the field of film, advertising and television. With these hook and loop patches is easy to label your crew, they are specially useful when you are rolling with a big staff.
---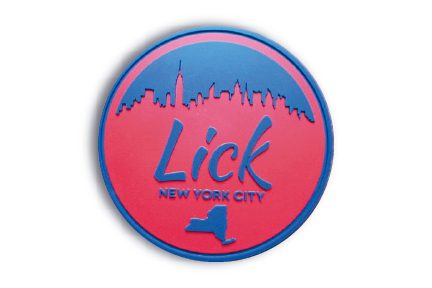 6. Logo PVC Patch for Nylon Jackets (2D + 2 colors)
This is a great brand with a lot of attitude and a quite original style. They are fashion designers from New York finding their roots in street art, skating, painting, biking and film among other creative activities.
At first they were not sure about what kind of patch to choose, embroidered or PVC, so they decided to ask for advice saying they purpose was to sew those patches to nylon jackets. At the end they realized PVC was the best option because of its durability, flexibility and strength.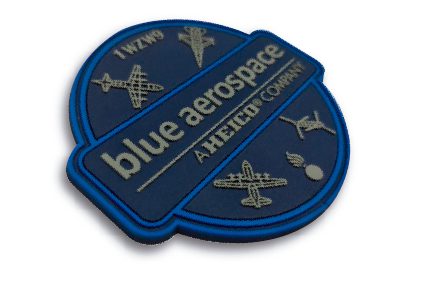 7. Hook and Loop Patches for Flight Jackets
This is a simple 3 color PVC patch that the company Heico intend to use for flight jackets or as a giveaway.
The design is a composition of two main geometrical elements, a circle and a rectangle, where the first one includes 4 blueprints of aircrafts resembling the point of the spear engineering knowledge which is what they want to sell, and where the last one is made to display the tittles.
This is a good example of how you can include several elements in a patch in an ordered and clean way.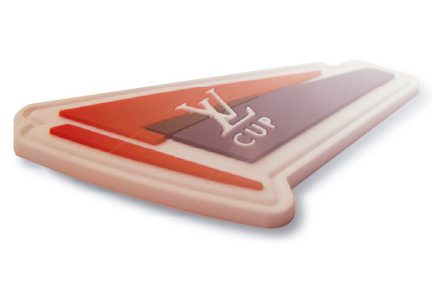 8. Die cut PVC Patch for Micro Fleece jackets
The customer who ordered this Soft Rubber PVC patch also request us to quote them 100 pieces of the same design as embroidered and another 100 pieces as woven. We guess they wanted to compare prices in order to take the best decision. The result, a die cut (custom shape) PVC Patch that will work as a label to identify a clothing line.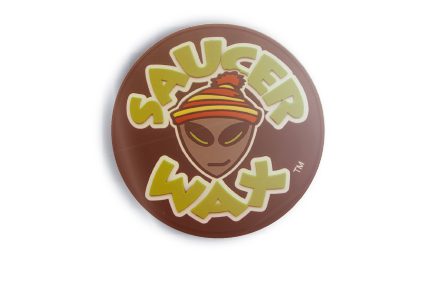 9. Sleeve of the Jacket Circle Logo Patch
Another 5 color patch with 2D layers, sewing channel and plain back. Its size is very short because its purpose is to be sew to the sleeve of the Jacket, that way the brand will be more visible by the customers, and branding will work better.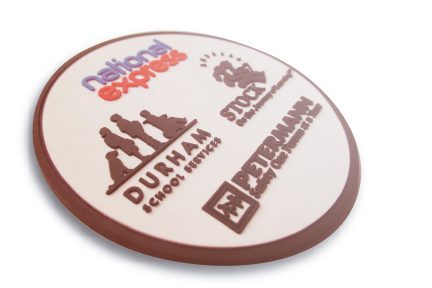 10. Plain Back PVC Patch for Work Jackets
Sometimes you need to include more people in the picture. When you associate with someone to hire people, these workers cannot were only your brand in their uniforms, it wouldn't be fair at least. Nevertheless, in those cases it is better to unify the different brands involve in the project in a single patch that will identify everyone.