People love to put patches in their hats. Not surprisingly, a lot of them are asking for pvc patches for hats. PVC stands for polyvinyl Chloride, a soft rubber material with many advantages.
Patches for Hats Wholesale!
We must be honest, If you want a single patch for your hat you go to the closest store (or navigate to their website) and buy the one you like, just one, among the available options, no big deal.
Otherwise, if you want a custom patch you won't buy just one because the cost will be very high for just one piece. You will need a number of them. We work with a minimum quantity of 100 pieces. The more you buy the cheaper each item will be for you.
Custom Patches for hats are not only used by the military, law enforcement agencies and EMS services, but also by private companies, from little` stores and brands to the big ones.
One of the main reasons why enterprises use custom patches for hats is because they are an excelent way of promoting any product or brand, as a part of a marketing campaign. Being that you'd like to build awareness, loyalty or advocacy.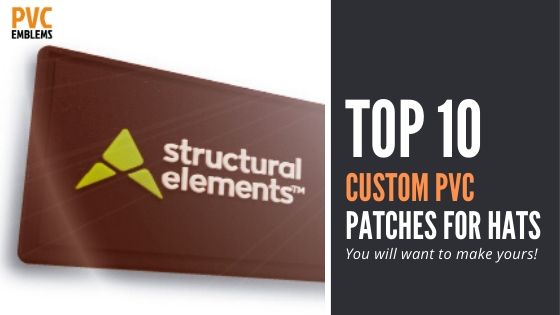 Top 10 Custom Logo RUBBER Patches for Hats
Without any further delay, here you have our top ten list of the best patches for hats we have made:

1. WISDOM SURFBOARDS
This surfboards manufacturer based in California wants their customer to feel their products are unique. To make a surfboard is almost mystic, it is considered an art by the Hawaiian culture. The wood is the canvas where they paint a masterpiece, and as every masterpiece, it needs a rubric.
This is why their logo is made with a script font style family to emulate a signature which, mixed up with a strong, hot, young color (like the orange they chose) over a black background makes a great combination for a great custom hat customers will going to love.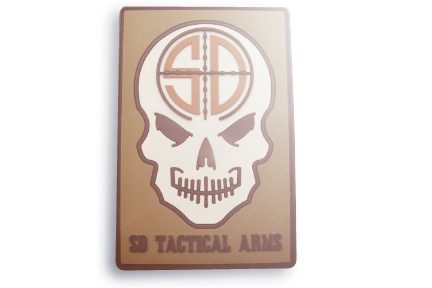 2. SD TACTICAL ARMS PVC PATCH + HOOK AND LOOP
This is a family business. Nonetheless, Darrell Kress, the owner is an aerospace mechanic who worked for the US Air Force for 8 years as an instructor. He leave that job in order to spend more time with his family. Now with his wife and kids they manage this business dedicated to selling high quality fire weapons. Custom made Patches for hats are a great way of spreading your message, to make people talk about your brand and recommend your services.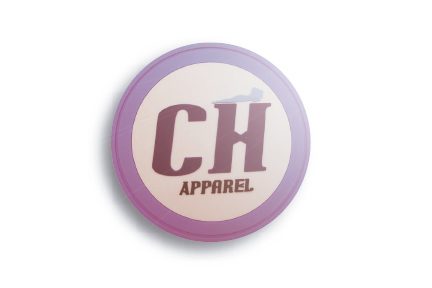 3. Celly Hard Apparel
If this guys know something that is hockey. The feel the hockey passion running through their veins. When you score a goal in hockey you celebrate, and that special celebration has a special short name, which is Celly Hard. This guys are following the strict marketing ruel that says: address your target persona. If you want to sell things to an specific audience what better way than addressing to them using their slang?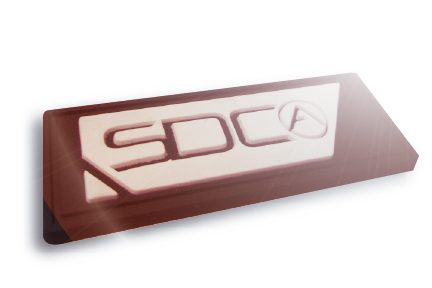 4. SDCA Brand and Diminish Ind.
So far we have seen custom pvc patches for hats ordered by a surfboard manufacturer, by a firearms seller and by a hockey apparel online store. What is this brand's main target? What are they aiming at? Their target persona are the so called skates, people who likes hip-hop/ trip-hop music, rap, street art,skates and so on. This kind of people will also love to wear a hat with an art-design like this one. They look quite nice! Just imagine your logo or brands name in a flat black or white hat.
5. Lagos Custom PVC Patch for hat
This is a great example of making different designs (or variations of the same design) with the same 5 colors and a single mold.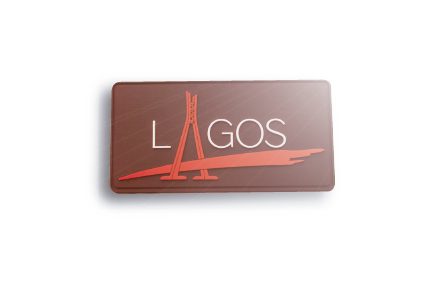 Let's suppose You have just a title nicely put in a handwriting style font and a symbol, say the Eiffel Tower, nothing more. What to do? First, think in contrast, if the background is brown, use white for the heading, and viceversa. Red will look awesome with both.
Then you want to choose one, and it is so hard because they both look great, which one would be better? Don't even bother you thinking in that, choose both, it won't cost you more, because it is the same mold, the same colors, different ways of mix them all.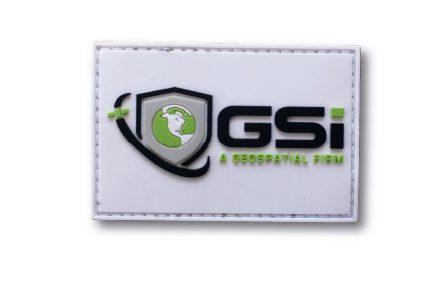 6. GSI PVC Patch 3D & 2D + Hook and Loop Backing
Custom Hook and Loop Patches for hats are frequently used for uniforms to easily identify your employees. We provide wholesale patches for hats ideal as giveaways or souvenirs. The hook and loop system is suitable for the military, private security agencies, airsoft fields among others.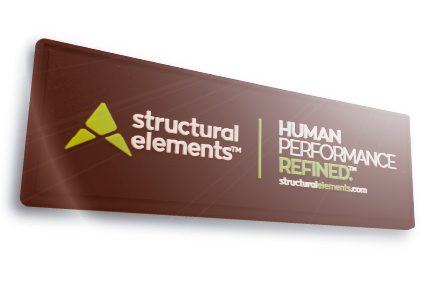 7. Structural Elements ™ PVC Patch
Another outstanding patch design made as a high quality, soft rubber PVC patch. Do you want to sell something? Start by choosing a great logo according to your brand, product, service and according with your target audience maily.
Don't be serious and equilibrated if you are going to sell things to young hip-hopers or surfers, and don't viceversa, don't you dare to sell health, insurance or business solutions with a logo that seem unbalanced  or unordered. The pyramid here look great because it talks or re-inforces the idea of equilibrium they want to sell. On the other hand the color green is used here to emphasys health which is a great touch.
Looking to Get Custom Patches for Your hATs?
Please contact us and send your project's details and we'll help you create awesome Patches. Let's get your police or fire department uniforms look amazing!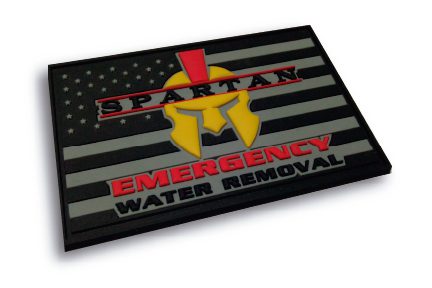 8. Spartan PVC Hat patches
After the movie 300 the spartans became famous again. The spartan helmet is now a symbol that identify fighters, people who take a mission seriously to the lasts consequences. However, this is what this guys want to show that they are committed to solve your problems and sometimes waters can become a terrible one.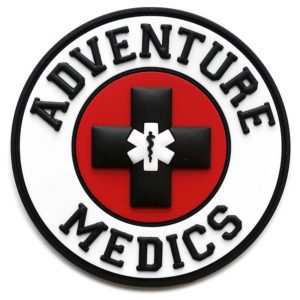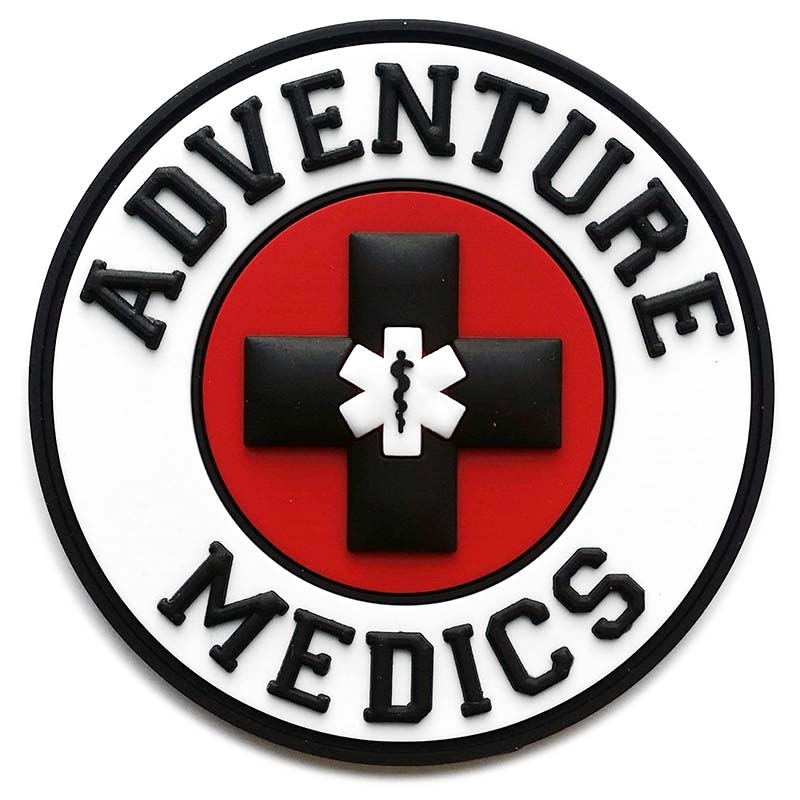 9. Adventure Medics
A company dedicated to provide outstanding paramedical attention or services for extreme sport events. That sounds like a perfect story to make a movie! The point is that these guys are very passionate about their job which is seen always like a mission, they are teams of voluntary rescuers, that not only know about medicine but also love the extreme sports and the adventures.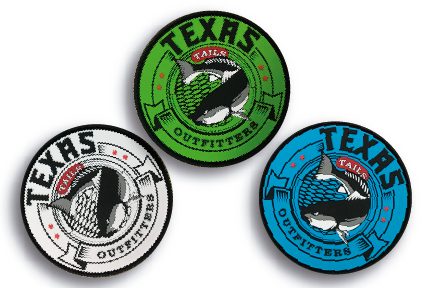 10. Texas Outfitters:
Yes I know, they seem like coasters but they aren't. They are also PVC patches for hats of course. Besides of having an awesome art-design these patches make an excellent use of colors. They paid for one single mold and made three different kind of patches with it. That's our best advice to better take advantage of the mold expenses.
Are you considering ordering Custom Rubber Patches for your uniforms?
Send us your project's details and we will help you make awesome Patches in few business days. Our easy ordering process and friendly customer service will make it simple and fun!
FAQ