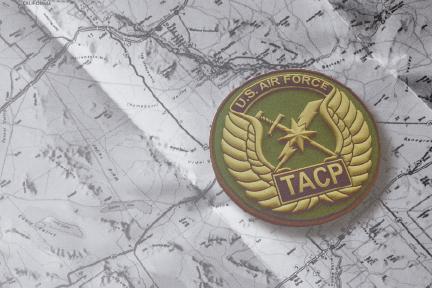 Custom Air Force Patches
PVC Emblems specializes in creating custom military patches to match any service member's military uniform and Air Force Patches are not the exception!
We know military patches are what make the men and women of our United States Air Force stand out in a crowd, and show your dedication to country!
SQUADRON, MORALE & TACTICAL air force Patches design options
Do You Want To Create Custom Air Force Patches for your Unit?
Send us your project's details and we will help you make awesome Squadron Patches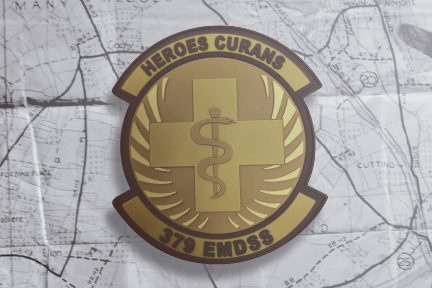 any shape
One of the most common shapes used for military patches: a 3″ circle and top and bottom rockers. Hook and Loop backing is almost a must when talking about military patches, that's because it is the best way to stick on and stick off your tactical gear.
SPECIAL FEATURES
Custom airforce / squadron patches gallery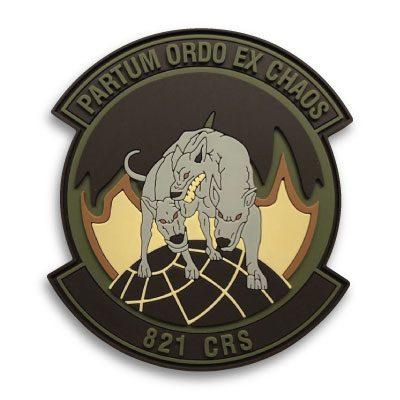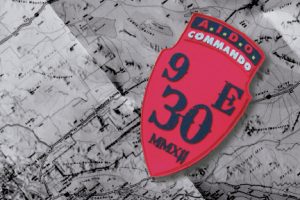 AIDO Commando PVC Military Emblem
A beautiful patch with an excellent use of high contrast. Besides, compare with the other emblems made on embroidered and also used by the AIDO commandos this design will look minimalist. AIDO stands for Army Information Dissemination Operations which mere purpose is to teach commandos how to inform specific audiences about truthful and timely situations, also referred to as Psychological operations (PSYOP).
FUN TIP: You can easily add morale patches to your tactical gear, and the Hook and Loop Backing will help you get them on and off with ease.
Customer review
4.8/5 – Based on 1102 Reviews
PVC Patch


5 out of 5 stars

03/22/2022

"LINX Corporation rocks! Very satisfied with our customized product. Military customers thrive off of custom products in which we trade, gift and/or use for fundraising. Appreciate the patience with all the changes and not rushing production until the customer was satisfied with the mold and various size templates we shopped around.lol"

PVC Patch


5 out of 5 stars

03/14/2022

"Linx is the best provider of custom PVC patches that I have worked with over many years of making unit items. Becky Liuchan efficiently and professionally orchestrates the entire "life cycle" of items from design to delivery. Their online system for work flow tracking and visibility is awesome! Highest possible recommendation! I have personally recommended then to numerous friends and associates for their outstanding work."

PVC Patch


5 out of 5 stars

04/01/2022

"Becky was very helpful at every step of the process, resulting in a product I am extremely happy with."
Chad Hullinger
2021-12-08
Absolutely phenomenal product! Every single request was met with professionalism and quality down to the finest detail. Will forever utilize this product for all my patch and badge needs!
Tiffani Worthy
2021-08-19
What a wonderful process and product! From beginning to end the process was straightforward, easy and customer focused. The shoe charms are just as described and pictured during the ordering process and they arrived sooner than expected. I would absolutely recommend for anyone looking to create a custom PVC product.
Definitely will use this company moving forward!
FRONT HARNESS by The Front Dog
2021-05-26
My logo has no eyeballs now- Not because they were too small but because LINX (aka Sarah my contact) said I "ok'd" it in a final preview. The file I gave had eyeballs. There was back and forth over incorrect sizing so I sent them the eps file for them adjusted to correct size- with eyeballs. The previous previews they sent back had eyeballs. (See below) - By the time I got the file size correct I didn't notice the eyeballs were now gone. The art proof I approved had eyeballs. The Factory Art Proof did not. I mentioned it after final preview and am told " The factory art was approved without it, as well.". There is no quality control internally. Make sure you look at EVERYTHING 3 times. Who knows what will change in the interim? Also the fact there was no interest in correcting this by the company also bothered me. No new plate? What am I supposed to do with an incorrect plate? Make more like that?? Otherwise- would've ordered thousands more but instead will find someone else who holds customer satisfaction as important. I included my eyeball less dog for reference and pics of previous drafts with them.
Great Product! Couldn't have been more pleased. The product and the price is great.
Love the end product! Sarah was very patient with me and the whole order process making it easy. Very professional and the best rate I found. Will do business with again. Thank you!
Julio Esquivel
2021-04-21
Great service, great time frame and above all, awesome product
Great product, second ordering from company. Fast service, would order again.
Superb quality! And super fast shipping! Thank you very much for the customer support. I needed to make an adjustment just before production and they were happy to make it in real time as I was on the phone! Next thing I know I was unpacking them. Definitely will be ordering more of my patches from PVC! Thank you
chris henderson
2021-03-03
Amazing customer service, amazing patches high quality and everything my whole department absolutely loves these
RELATED PRODUCTS
Other types of custom military patches we make