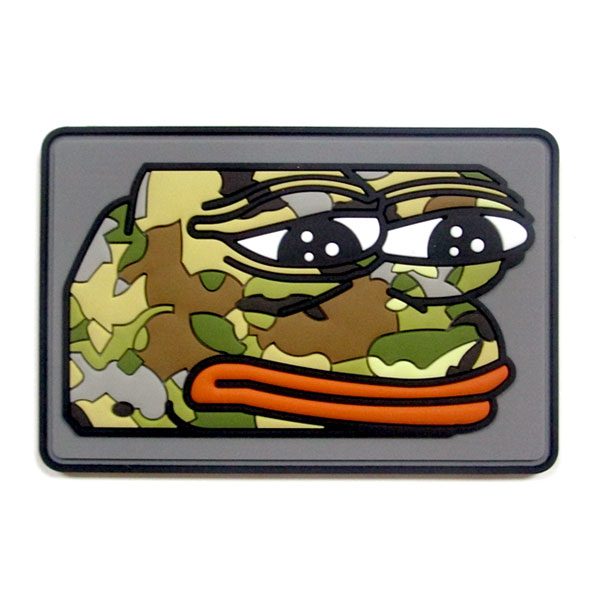 Custom Multicam Patches
We have made many patches with the Army Multicam Color Pattern: Spicy Brown, Bagby Green, Olive Drab Green & Black.
We know military patches are what make the men and women of our Armed Forces stand out in a crowd, and show your dedication to country!
MONEY SAVING TIP: Do you know you can save money on your Custom PVC Patches by ordering 2 different colors sets of the same design? One Mold, Infinite possibilities.
MULTICAM VELCRO PATCHES
Army Multicam Patches
3″x2″ 2D Texas Flag PVC Patch – Multicam Flag Patches with Rectangular w Rounded Corners – Custom Military Patches
LEARN MORE ABOUT Custom PVC Patches
Let us show you more about PVC Patches: design options, sizes, shapes, samples, customers reviews, step by step process and more.
Design your own Custom Morale Patch with Multicam Variations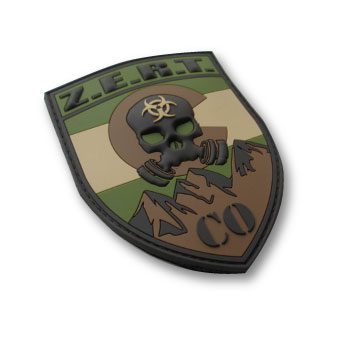 Customer Reviews
Military PVC Patch


5 out of 5 stars

10/06/2020

"Perfect! Great communication, quality product and craftsmanship, accurate colors, easy process! Thank you!!"

Multicam PVC Patch


5 out of 5 stars

04/04/2017

" Any transaction that runs as smoothly as did this scores as Excellent."

PVC Patches


5 out of 5 stars

05/22/2019

"Very pleased with the quality of the product. Cam out better than expected. Staff was helpful and professional."
Advantages of Working with Us
FAQ about CUSTOM Multicam Patches
What is Multicam?
Multicam is not only another camouflage pattern among hundreds of military patterns but also the most important one in the entire world.
Why is that? Because since the United States Army adopted it, other armies around the world have copied it, using variations of the same color chart and patterns.
However it wasn't the first of its kind.
The US army was been experimenting with other patterns for camouflage before 2002 when the Multicam was unveiled for the first time.
During the Second World War, jungle camouflage uniforms were used by the British and American forces. Nevertheless, they realized that flat green uniforms worked just as good as jungle style camouflage when soldiers were moving.
At the beginning of the twenty first century the US army was using the so called 3 colors desert and woodland patterns which Multicam tried to replace in 2002. But then a new type of camouflage gain terrain in 2004 when the Universal Camouflage Pattern (UCP) was imposed by law to the majority of the military units.
It wasn't until 2010 when Multicam was adopted as the new model for the US army.
Nowadays Multicam is available also for individuals.
The U.S. Army stopped using the UCP in September 2019.
How many Multicam Patterns there are?
According to the official Multicam Website there are 5 patterns: Basic, Arid, Alpine, Tropic and Black.
The "basic one" is also the more complex one, having seven colors in its color chart (CREAM 524, DARK BROWN 530, TAN 525, BROWN 529, DARK GREEN 528, OLIVE 527 and PALE GREEN 526)
The Arid color palette is made out of 5 colors (OLIVE 172, HIGHLAND 174, LIGHT TAN 170, URBAN TAN 171 and LIGHT COYOTE 173)
The Tropic set of colors includes also 5 (OLIVE 251, BRIGHT GREEN 252, GREEN 253, DARK BROWN 255 and DARK GREEN 254)
The Alpine color asset uses just 3 tones (MEDIUM GRAY 126, LIGHT GRAY 125 and WHITE 124)
Finally we have the Dark camouflage color pattern which includes also 3 colors (GRAY 206, OLIVE 205 and BLACK 207)
What Type of Patches Should I Order?
Since Multicam regulations often include only Embroidered Patches, you should ask if you can use PVC for your custom patches.
Some of our customer who order custom tactical patches add Velcro to the back for an easy on/off application.
Some people make the mistake of thinking multicam is the same as custom OCP patches, but there are differences between them.
Related products