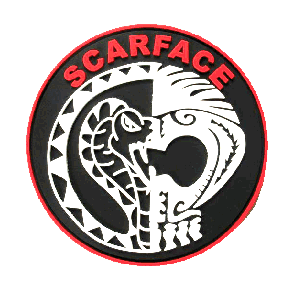 Custom Morale Patches To Inspire and Motivate
Custom Morale patches are often given to military personnel to help inspire, build morale and motivate. They are worn in uniforms, tactical gear, and they may also be given to employees, members of civic organizations, sports teams (soccer patches)and even students for the same reason.
Our custom PVC morale patches are made from a soft and pliable plastic called Polyvinyl chloride. They can be manufactured in any color and crafted into just about any shape imaginable.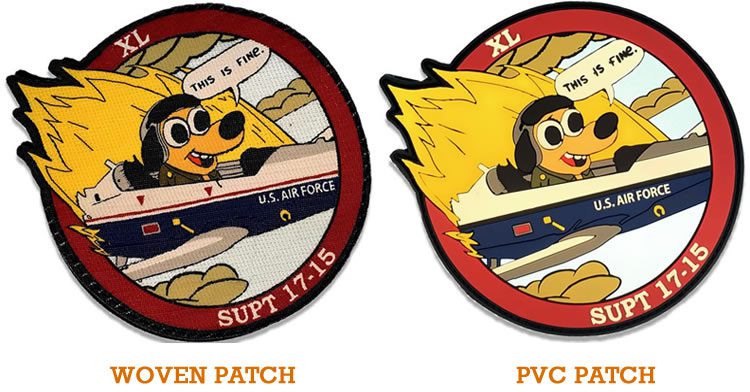 Why PVC instead of Embroidered or Woven Patches?
Many organizations that purchase PVC morale patches instead of woven or embroidered patches tend to do so because of the durability and versatility characteristic of PVC patches.
They can be manufactured with either a 2D or 3D design, are the perfect backdrop for simple designs and specially those that are more intricate.
However the main benefit of using PVC instead of embroidered or woven patches is:
No more loose or tangled threads!
Custom PVC Patches can be made with a single color or many, small lettering or large lettering. They can be worn anywhere, even in the elements of the weather, such as, rain, humidity or sunlight, without fear of subsequent damage.
This is one of the reasons why they are given to military personnel, who tend to spend a substantial amount of time outdoors.
Nonetheless, if you are worried about turnaround time, worry no more! It takes the same amount of time to make a sample (5 days), and to make your patches (3 weeks) for all of the patch options above.
PVC morale patches provide a visible acknowledgment of a person's achievements which subsequently, helps to raise morale. They can work just as effectively in any setting. Sports coaches may find that they can help to create a similar response among their athletes. They could be worn on uniforms, hats, sports jackets or bags. On the other hand, leaders of civic organizations, where uniforms are also often worn, might find morale patches beneficial for strengthening their organization as well.
Morale patches are frequently sewn into uniforms and so are considered permanent. However, they don't have to be. In fact, most of our customers prefer Velcro patches, so we can add Velcro backing, which allows for their easy removal.
When custom military patches are needed, an organization, club or tactical gear junkie can hardly go wrong with ones made from PVC. It is a durable material that can be used to create patches with rich, varied color and intricate patch designs. PVC patches can stand up to the wind, rain and sunlight and you can have the peace of mind that they won't fade or fray overtime, their high quality is unsurpassed.
---
Frequently Asked Questions / Patch Features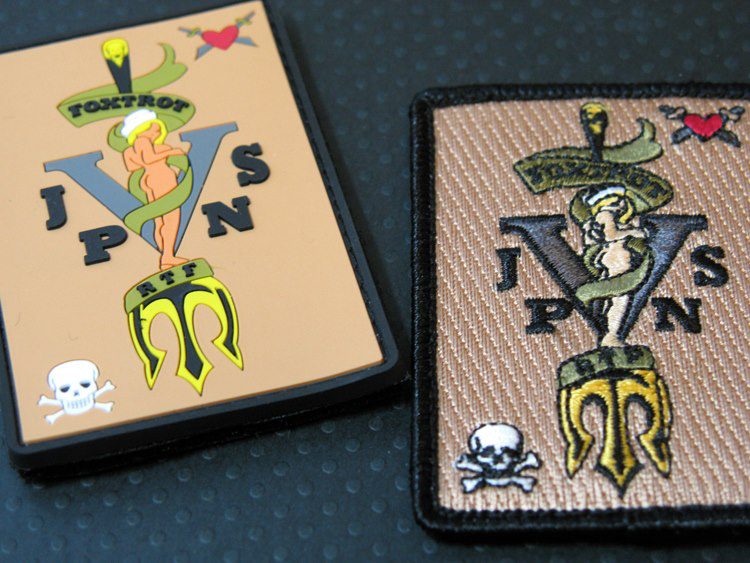 What's The Difference Between Embroidered and PVC Patches?
On one hand Custom Embroidered patches and woven patches have a long history and continue to be popular being the only types of patches used on military uniforms decades ago.
On the other, this has changed in the past years and PVC patches are being used with increased frequency.
This is in part, due to the durability of PVC patches. Besides, they also don't fray or fade like embroidered or woven patches tend to do.
Plus, being able to create more intricate designs with PVC than with other materials is another reason why they have become increasingly popular.
Another down-side of the embroidered patches is its limited thread colors options. On the contrary, talking about colors, with PVC the options are almost endless.
---
4 Easy Steps To Get Your Custom PVC Products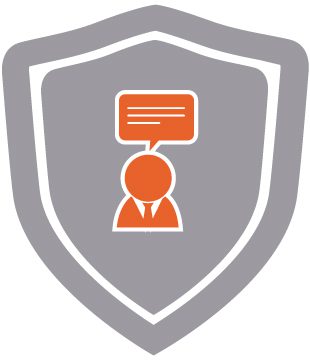 Step 1: ask for a Quote!
Fill out the quote form. If you have your Art ready send it right to us in illustrator, that's perfect! Otherwise you can send us just a draft and we will help you with the graphic design without any extra charge.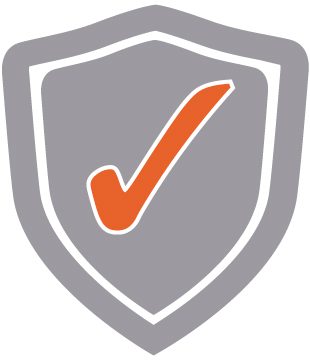 Step 2: Approval
Check out your quote and say YES!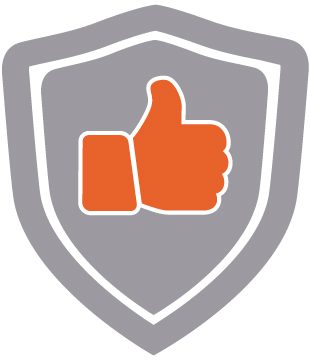 Step 3: Confirmation
Approve your Art In 3-7 Business Days we will send you a picture of your actual PVC product. This is a part of our High quality control.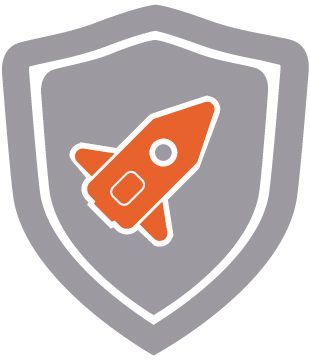 Step 4: Fast Delivery
Approve your sample, and we will make and deliver your custom vinyl patch within 3-4 weeks … Share with your team your Awesome High Quality Patch, satisfaction guarantee!


Custom PVC Morale Patches Production Process:
First of all we have to create the Plastic mold with your approved design.
The mold is closed and Liquefied PVC (poly vinyl chloride) in different colors is poured by syringe into the silicone mold.
When cooled, the mold is open and then the plastic patch is removed.


4 Reasons to use Custom Morale Patches for your team
Rise your team spirit.
Prepare against problematic situations.
Build up your team's attitude.
Make a bond with your crew.

Popular Morale Patches:
Custom rubber PVC patches allow customized designs perfect for any idea you have. Some of the classic genres are:
Morale name patches
Morale Patches Ninja
Navy Morale Patches
Cartoon Morale Patches
Catholic Morale Patches
Character Morale Patches
Sports Patches
Motorcycle Patches
Airsoft Patches
Nerdy morale patches
Christmas morale patches
Medic morale patches
Star Wars morale patches
Funny morale patches
Velcro morale patches
9mm morale patches

Custom Badge:

name badges,

pin badge,

uniform badge.
Related Products