There are different types of patches for backpacks, perhaps you are more familiar with the woven or embroidered old style patches, but what about PVC? Are PVC patches also good for backpacks? What are the advantages of using PVC instead of other materials?
First of all let's state that Soft Rubber PVC is an excellent material, and is ideal for patches used for jackets, hats and backpacks as well. People choose them because they look awesome, they are soft and flexible and they will certainly last longer than the others.
Another good reason for choosing PVC instead of woven or embroidered is because of the colors. PVC patches for backpacks display vivid colors or special features like glow in the dark.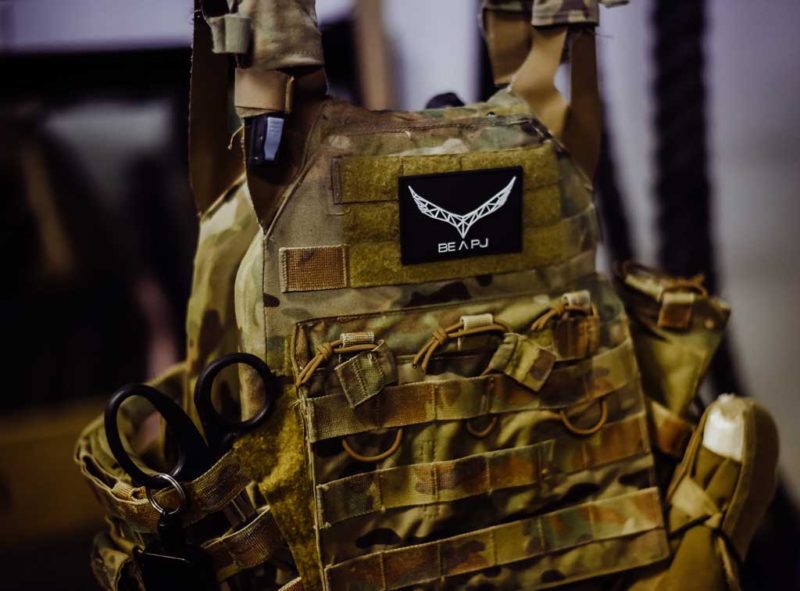 Best PVC hook and loop Patches for Backpacks
With no further delay let's start with the great selection of the best custom PVC Patches for Backpacks you should see before making yours.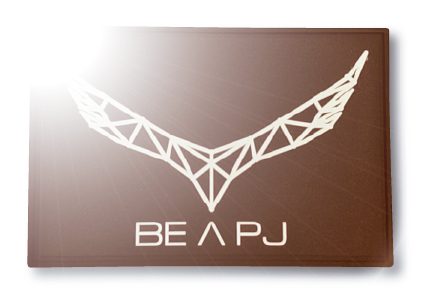 1. BLACK & WHITE PVC PATCH + hook and loop BACKING + 2D DESIGN
This elegant logo is full of symbolic meaning, according to the BEAPJ site the wings structure means " us working together to build a solid framework for the rest of your career as a PJ/CRO."
For those who don't know what those "PJ" stand for here, I will save you the research time by saying only that is another way for calling the pararescuemen or parajumpers, where P stands for Parachutist and J for Diver according with the Military Duty Identifiers.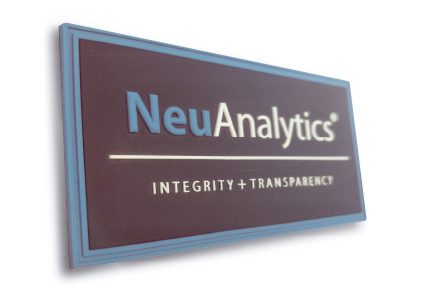 2. PVC logo Patch with 3D design for backpacks.
Another great and elegant logo patch for backpacks specially made for branding and as a giveaway. The cold color selection work perfect with the field of developing and software solutions applied to the management and accountability of large corporations and financial institutions.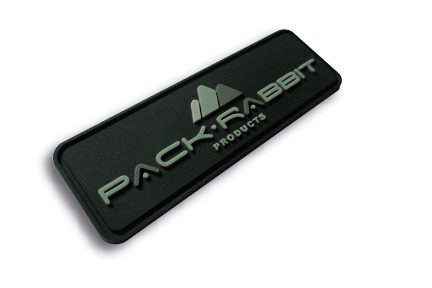 3. PVC Patch with 4 colors
Pack Rabbit is a high quality multi-functional backpacks designer. The logo have 3 mountains because their target audience is people who like going to the mountain for trekking, fishing or camping, so it is easier to remember what is this brand on.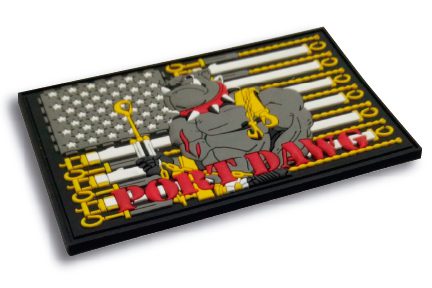 4. PVC patch for Backpack with 3D design + 6 colors.
How do yo call all that people that work in the airports? We really don't know.
What we do know is how they call them at the Air force. In the military slang they call them "Port Dawgs" and they are in charge of the air transportation and military logistic related to airports.
Why is this patch 3D? Because the layering have been made with rounded edges. Maybe you can't see the difference in the picture but if you could touch those patches you will feel the layers are not square as buildings but round as hills.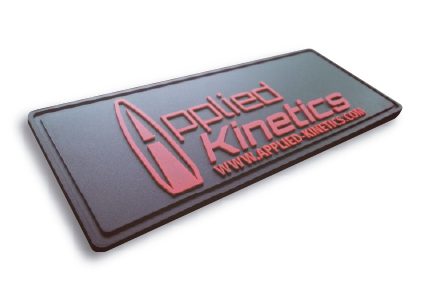 5. Hook and loop Backing PVC Patch specially made for Backpacks
Black and Red: a simple and effective color combination. On the one hand black is a great background, moreover when you want to refer to something elegant, enigmatic, sober and/or just for making contrast and let the main elements out-stand from the rest of the art-design. Red is power, danger, attention, sex.
The mixture gives an immediate sensation of something that is at least not for children. As this company is selling weapons we believe the color selection is quite appropriate.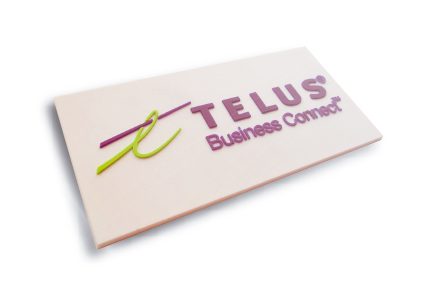 6. Adhesive backing PVC Logo Patch for Backpacks
This company wanted to identify they field workers with a label showing their company logo. When they first made the request they told us to add some easy backing option in order to easily attach them to the backpacks.
We recommended them to use self-adhesive… and this is how this neat and clean logo patch was born.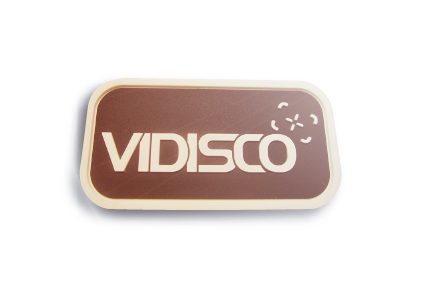 7. Plain back B&W PVC Patch for Backpacks
As stated in their blog "Vidisco Ltd. is a global leading designer and manufacturer of state-of-the-art portable X-ray inspection systems." This means they are the tip of the spear in the field of portable X-ray inspection system. They wanted a "silicon" (soft rubber PVC) patch or label with a sewing channel in order to sew them to their company backpacks.
Related pOSTS
Looking to Get Custom Patches for Your Backpacks?
Please contact us and send your project's details and we'll help you create awesome Patches
Let's get your police or fire department uniforms look amazing!