Creating custom memorial patches to honor an American Hero
Our customer came to us wanting to create a unique PVC patch commemorating an American Hero, Chris Kyle. He did great things for a country and his community. Members of a charitable organization held in his name gave us the initial design and asked that we create a high-quality piece to be sold for this event and online.
What we ended up creating and producing was this high-quality 2D Soft Rubber PVC patch seen to the left. It's perfect as an award or gift!
There are three PVC colors used in this process:
Black for the PVC base layer.
White for the all the words, lettering, year, and stars.
Golden Orange/Yellow for the Emblem (Eagle with anchor, trident, and rifle).
This patch also features Hook and Loop backing for application to a uniform, tactical bag, hat, or any other gear a support would like to display this emblem on.
Chris Kyle Patches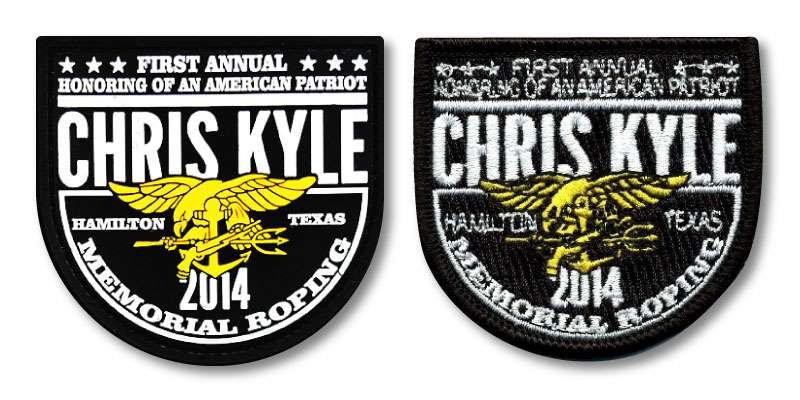 Advantages of Working with Us
The Hook and Loop is fastened to the PVC via a sewing channel/gutter and durable thread making the durability unsurpassed.
As mentioned above, the design of this patch is technically 2D even though depth is displayed between the base and raised PVC elements. 3D PVC patches have a more rounded/convex look.
Once again, we turned a customer's design into a top-notch PVC Patch and the most satisfying part is the cause behind it.
What Is The Commemorative Roping?
The commemorative roping and auction is a charity event where 100% of the net proceeds and gear go to helping Veterans.
Are you looking to make Memorial Patches to Commemorate a Loved One?
Send us your project's details and we will help you make awesome Patches
More pvc Memorial Patches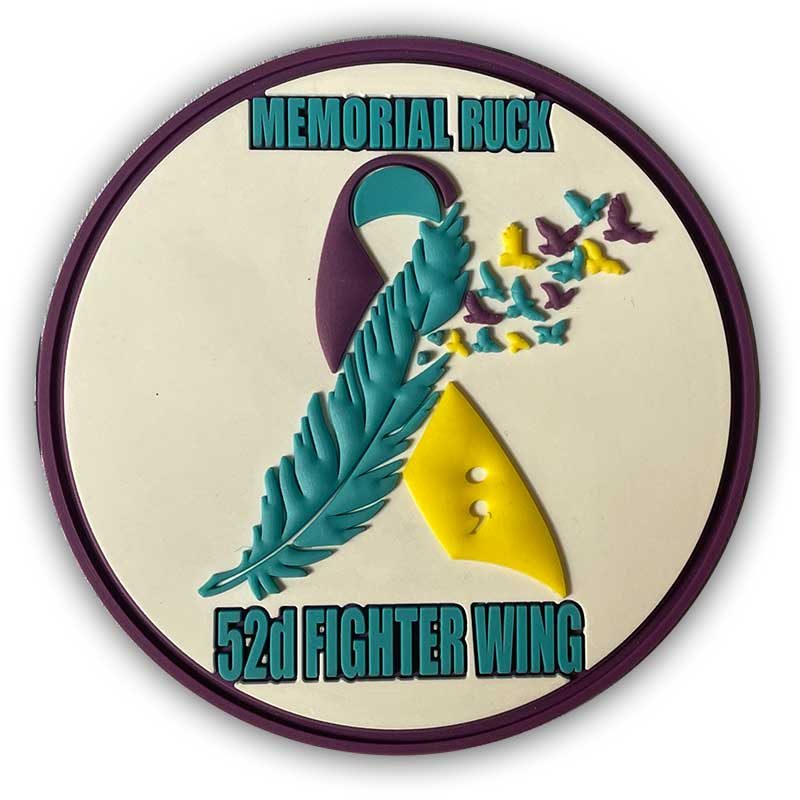 When you think of a memorial, you probably think of a place where people come to remember the lives of their loved ones. But what if you wanted to remember the lives of your loved ones in a different way? Maybe you want to show your support for a cause, or honor a special memory, without having to deal with the restrictions of a traditional memorial. Today we're going to look at some of the different ways you can customize your memorial to suit your needs.
Customizing your uniforms is an important part of military life. When you join the military, you'll be assigned a set of uniforms, including your service uniform and service uniform pants. But you can always add to your uniform collection, whether it's a new pair of boots or a new patch. The Army has a number of ways to customize your uniforms, with a variety of patches and insignia that you can add to your service uniform and service uniform pants.
Our tradition of respect for the fallen started long before we became a nation, with our first military funerals. When a soldier died, their comrades would erect a headstone, but that wasn't enough. They would then commission a statue or carving to represent their fallen friend. Today, we still honor our fallen with these memorials, which are found at the Tomb of the Unknown Soldier in Arlington National Cemetery, the Tomb of the Unknown Soldier in Europe, and other national war memorials around the world.
Related Products
Related Posts